Board of Directors

Fred J. Postlewait
As President and CEO of the Bank, Mr. Postlewait is responsible for day-to-day management and decisions of the Bank. He has over 40 years of banking experience with over 34 years in the Lincoln County market. Mr. Postlewait served in a variety of capacities with the former National Security Bank, last serving as Vice President and COO from 1993 until 1995, at which time it was acquired by West One Bank. Following the acquisition of NSB, Mr. Postlewait and a group of organizers from NSB and the former Yaquina Bay Bank formed Lincoln Security Bank where he served as the President and CEO until LSB's sale to Umpqua Bank in 2001. Then, with several directors and nearly the entire staff from Lincoln Security Bank, he opened Oregon Coast Bank on July 8, 2002. During his career in the banking industry, he has held such positions as teller, operations officer, systems and procedures analyst, DP supervisor, controller, consumer, residential and commercial lending officer, as well as holding the executive positions of CFO, COO or CEO for four community banks. Fred is a founder and original director of Oregon Coast Bancshares.
---

Robert M. Thompson
Robert is president and third generation co-owner of Thompson's Sanitary Service, a Newport company founded by his grandfather more than 50 years ago. A graduate of Oregon State University, he is active in the Newport High School Booster Club and the Rotary Club, and was named Rotarian of the Year in 2006. Professionally, he is active in the Oregon Refuse & Recycling Association. Rob joined the Oregon Coast Bancshares board in 2007.
---

Mark G. Collson III – Chairman
Mark was born and raised in Newport. He is a graduate of OSU's School of Business Administration. He co-owned & operated Ken Doerfler Insurance from 1975 to 2008. Prior to joining Doerfler Insurance he worked for Safeco Insurance Company's marketing department. When the Doerfler agency joined with Western States Insurance in 2008 Mark assumed the role of Branch Manager, from which position he recently retired. As a commercial insurance agent he provided coverage to numerous government entities and private businesses in Lincoln County and other areas of the state. Mark served as Mayor of Newport from 1984-1996, is active in several local service organizations and is a former chairperson and current member of the Oregon Coast Aquarium board. He possesses a broad background of experience in both the public and private sectors. He previously served on the former National Security Bank's board. Mark joined the Oregon Coast Bancshares board in 2011.
---
Cindy M. McEntee
Cindy was an organizer, board member and chair of the former Lincoln Security Bank. She was national runner-up for National Businessperson of the Year in 2000, an award issued by the Small Business Administration. She is a former Newport City Council member and is the owner of Mo's Restaurants in Newport, a business founded by her grandmother more than 50 years ago. She brings detailed knowledge of real estate, retail, restaurant and local history to the board's deliberations. Cindy is a founder and original director of Oregon Coast Bancshares.
---

Duane G. Edwards – Vice Chairman
Duane brings over 35 years of commercial fishing experience as the owner/operator of vessels that fish from California to Alaska. He has extensive knowledge of local fishermen and fisheries and is skilled in fishing vessel construction and the values of vessels and various fishing permits. Duane is a founder and original director of Oregon Coast Bancshares.
---

Ed Wiles
Ed is President of Wiles Construction. Born in Toledo, Oregon, he graduated from Newport High School and from Oregon State University with a business degree. He started Wiles Construction in 1976 and focused on building commercial and industrial buildings. He formed Table Mountain LLC in 1998, which builds roads for timber companies to get to logging areas. Over the years in the building business he accumulated commercial building rentals. He brings extensive knowledge of commercial rental management, timber land management, and years of experience in building contracts and construction. Ed joined the Oregon Coast Bancshares board in 2011.
---

Richard G. Murry Jr.
Richard is president and second-generation owner of Toby Murry Motors of Newport. Toby Murry Motors has been selling automobiles for more than 60 years and is the local auto dealer for Nissan and Toyota vehicles. As a dealer/guarantor of auto paper with (previously) both Lincoln Security Bank and National Security Bank, he has long served as a provider of automobiles to the County's citizens and has an extensive knowledge of the creditworthiness of these citizens. Dick is a founder and original director of Oregon Coast Bancshares.
---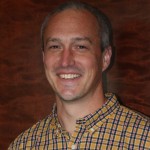 Joe Postlewait
After seven years in the construction business, Joe joined the Oregon Coast Bank management training program in 2007. In December of that year, he led the bank's expansion to Waldport, serving as manager of the new office. In 2009 he returned to the Newport headquarters to manage Oregon Coast Bank's investment strategies. An experienced lender, property evaluator and manager, Joe currently serves as Senior Vice President / Securities and Credit Administrator. A graduate of Newport High School, he attended both Linfield College and Oregon State University. Joe serves on the Board of Trustees for the Pacific Communities Hospital Health Foundation and on the Oregon Coast Aquarium's Board of Directors. He joined the Oregon Coast Bancshares board in 2015.
---