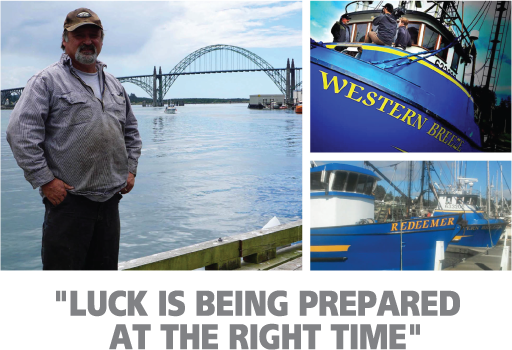 "I grew up in a home where hard work and competition were considered good things," says Gary Ripka remembering his upbringing in Sheridan and Newport. He started pitching in on his dad's salmon trawler at the age of 10. By 17, he was captaining the vessel.
"From the first day I ever fished with my dad, I knew that was it," explains Gary about his chosen profession. In high school he tried to focus on classes – like welding, bookkeeping and mechanics – that would prepare him for a fishing career. During the 80's, he spent four years fishing in Alaska. After returning to Newport he purchased a boat of his own.
"When I bought the Redeemer it was a rust pile, the worst boat on the coast," laughs Gary. "But what I saw was a diamond in the rust that had a 500 pot crab permit." Gary, local shipwright Reino Randall, and Halco Welding worked eight months rehabilitating the Redeemer. Based in Newport, the fifty foot vessel now works multiple fisheries including crab and bottom fish.
These days, it's Gary's son, Kenny, who captains the Redeemer, while Gary runs the Western Breeze, a fifty-eight foot vessel. "I sort of have a knack for taking things that nobody wants and making them productive," explains Gary about the Western Breeze, which he purchased as a bank repossession and then rebuilt it. Gary also recently bought a thirty six-foot charter boat, the Captain Hook, which is based on Newport's bayfront.
Oregon's Dungeness crab fishery is one of the last derby-style fisheries in the industry. Instead of working under a quota system, it's literally a race to catch as many crabs as possible. Vessels like the Redeemer and Western Breeze carry large stacks of crab pots on deck. The extra weight raises a boat's center of gravity, which can increase the possibility of capsizing. Since the crab season starts in December, adverse weather adds to the danger.
"Crab fishing changes every minute," says Gary. "We work hard keeping our boats and equipment in top shape and we always stress safety. Luck is being prepared at the right time." Fishing for crab is a competition with no set hours. "It's getting harder as I get older, but I can still do a couple of days without sleep," he explains.
It was the high risk and reward of Oregon's Dungeness crab fishery that recently attracted the Emmy award-winning television show Deadliest Catch to base a spinoff in Newport. Slated to debut this fall, Deadliest Catch Dungeon Cove follows the captains, crews and families of five local vessels, including both the Redeemer and Western Breeze.
Gary agreed to participate only after gaining assurances from the show's producers that all fishing scenes would be shot on the first take – there would be no time for reenactments. "A TV pilot doesn't pay enough money to make you stop during crab season," he points out. However if the show becomes a ratings success, the participating fishermen can anticipate improved compensation. "If we get a second season they say get agents," laughs Gary.
Deadliest Catch Dungeon Cove will air in 32 countries with a projected audience in excess of three million, bringing a large amount of attention to the Newport area. "The Oregon Coast as a backdrop is very dramatic," comments Gary. The show is also emphasizing the support that the fishermen receive from the community and their families. "I've seen some of the initial scenes and it definitely gets emotional," he adds.
In an effort to capitalize on the show's exposure, Gary and his wife Tabby have purchased a building on the Newport bayfront and are opening Above the Catch, a retail store that will sell apparel and merchandise featuring the logos of the Redeemer and Western Breeze. A tank filled with live crabs and multiple flat screen TVs playing episodes of the show will attract visitors into the store, where customers can also purchase smoked local seafood. Between his three boats and the store, Gary's businesses now account for more than a dozen jobs.
Gary's first experience with Oregon Coast Bank came when he was purchasing a vessel. "The people I was buying it from changed the terms on a Friday afternoon then gave me a 48 hour deadline," recalls Gary. "Since it was a holiday weekend, the large corporate bank I was working with said that they wouldn't even consider the change until Tuesday, which basically meant I was out of luck." On the suggestion of another fisherman, Gary called Oregon Coast Bank. "They immediately made the deal happen and I had the check on Saturday afternoon," he remembers.
"No question, without Oregon Coast Bank, we couldn't have done some of the things we have done," explains Gary. "Whether I'm considering equipment for my boats or buying a home, my bankers at Oregon Coast Bank always have their doors open. They respect my opinion, I respect their opinion. It's been a great relationship."
More Stories
Read the story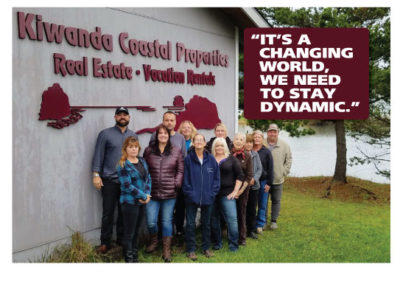 Pacific City
Kiwanda Coastal Properties
After graduating from Nestucca Valley High School, Nicole Twigg wanted to see the world, or at least more of it.…
Read the story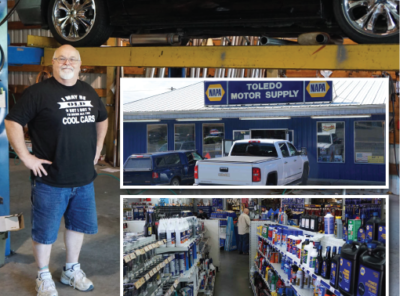 Toledo
Toledo Auto Parts
For more than 40 years NAPA has served the Toledo community. For the past 26 years, Kenny Williams has managed…
Back to All Stories