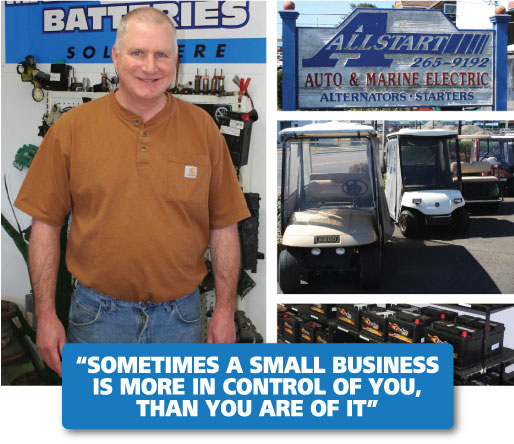 Ask anyone who has repaired cars and they'll tell you the most baffling problems are electrical. In fact, many automotive repair facilities routinely send out their electrical issues, such as rebuilding alternators and starters, to specialists. In Newport, that specialist is Allstart Auto Electric.
Allstart Auto Electric first opened in December of 1995 in a small facility across from the Lincoln County Fairgrounds. Jerry Kieffer, the company's president and principal owner, learned the business in Idaho, where he was raised and eventually owned two electrical firms. In partnership with Doug Updenkelder, Jerry started construction during 1999 on a new, larger facility on East Olive (Highway 20) in Newport, where the company presently resides.
Many people falsely assume that Allstart Auto Electric is just in the consumer automotive business, but that's far from the case. The company serves the electrical needs of a wide variety of customers, including industrial businesses, government agencies, tourism-based businesses and the fishing industry. In fact, the diversity of the electrical challenges that his company faces each day is one of the reasons that Jerry continues to love the business.
Rows of golf carts in front of Allstart Auto Electric's building are indicative of another aspect of the company's areas of expertise. Allstart services and sells refurbished golf carts, not just to golfers, but to resorts, hotels, farms and communities that use golf carts as utility vehicles.
Battery sales are also an important component of the business. Allstart Auto Electric exclusively sells Deka, a 100% US made product that is specified as original equipment by many manufacturers including CAT and Harley Davidson. "These are the best batteries I've ever handled," explains Jerry.
Besides rotating electrical (alternators and starters), Allstart also fixes a wide array of other automotive maladies such as short circuits on power seats, heaters and wipers. "It can be very time consuming to find the source of an electrical problem," explains Jerry.
Understanding that he is in an evolving industry which requires constant training and education, Jerry is very active in national trade groups. He is currently a member of the Automotive Parts Rebuilders Association and he serves as Northwest President of the Electrical Rebuilders Association. Since both are national organizations, it's a good thing that Jerry enjoys travel. A map in his office, with what appears to be more than 100 pins, shows some of the far locations that his business-related travel has taken him.
After 20 years in business, many of them working seven days a week, Jerry understands the sacrifices an entrepreneur makes. "Sometimes a small business is more in control of you, than you are of it," he explains with a smile.
Jerry is adamant that much of his success is due to the hard work of his five-person staff. Allstart Auto Electric is very much a family business; Jerry's son, David, now serves as manager of the company. Besides his mechanical skills, David has a strong background in customer service, which Jerry considers to be "essential to the business."
Jerry and Allstart Auto Electric have been Oregon Coast Bank customers since we first opened more than 13 years ago. The bank has provided a variety of business loans, financed his home, and provides Allstart Auto Electric's credit card processing. "I wouldn't be where I am today without Oregon Coast Bank," says Jerry. "What they've done for my family and business is priceless."
All of us at Oregon Coast Bank understand that our local economy is driven by companies like Allstart Auto Electric and entrepreneurs like Jerry. If you're doing business on the Oregon Coast, we'd like to be doing business with you.
More Stories
Read the story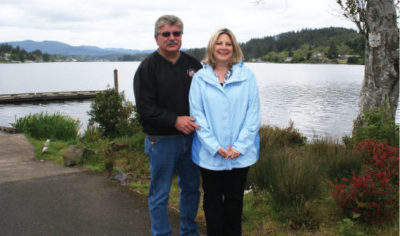 Lincoln City
Jim & Diane Kusz
Call it a love triangle, but to understand the relationship between Diane and Jim Kusz, you have to mention their…
Read the story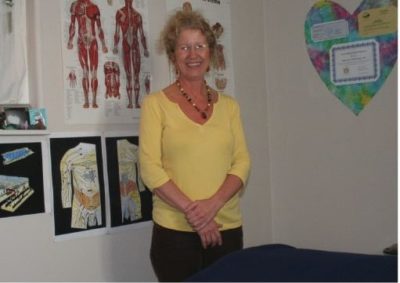 Waldport
Curtice-Hayden
She has such a positive attitude that just talking to Linda Curtice-Hayden makes you feel good. But you'll feel even…
Back to All Stories