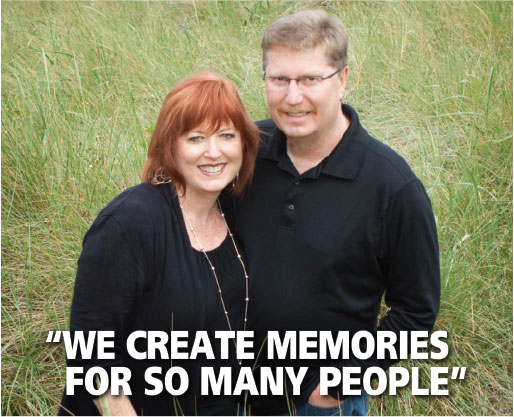 Born, raised in, and still a resident of Toledo, Colin Park always wanted to be a photographer.  After graduating from Toledo High School he attended Spokane Falls Community College to study photography in an accredited program.  In 1986, he and a partner opened Cohen and Park Portrait Studio in Newport.  Competitors have come and gone, but 27 years later Cohen and Park's business still continues to grow.
Part of the company's success is its diversification.  As a full service studio Cohen and Park performs portrait, commercial, school, sports, entertainment, and wedding photography.  The variety keeps things interesting, but it's Colin's artistic eye and knack for capturing his subjects at their natural best that sets the photography apart.  Years of experience have given him such expertise in composition and lighting that he is the photographer of choice among the area's extensive art community.  His photos of local artworks are in galleries nationwide and are widely published.
Colin's prolific output of photography would not be possible without his business partner and wife, portrait publicist Megan Schain-Park.  Megan, whose occupational background is in high end retail with Nordstrom, moved from Seattle to Newport to work for Cohen and Park.  Three years later Colin and Megan were married.  "After 16 years we're still together," laughs Megan.  "Our strengths are in complementary areas, so I guess we work pretty well as a team."  Megan lists her responsibilities as "PR, creative, marketing and customer service," but in reality they include all logistics and management tasks required to keep the business thriving.
The studio is well known for beach portraits of extended families as large as 20 people.  Their expertise as wedding photographers has led to jobs in locales as far away as Hawaii and Florida.  When it's a last minute elopement, local resorts often contact Cohen and Park to photograph the wedding.  "Sometimes we're even asked to be the witnesses," says Megan.
Cohen and Park is also well known for Colin's live photographs of nationally known entertainers, many of which can be seen on the studio's website, cohenandpark.com.
However, it is school and sports photography that has made Cohen and Park so well known with local families.  "In just the last six weeks we've had the pleasure of photographing more than 5,000 children," explains Megan.  "When you consider their school, sport and activities pictures, we'll often photograph a child four to five times a year.  It's just great to be able to watch the kids grow up," says Megan.  When asked what they like best about their business, Colin and Megan are in total agreement – "we create memories for so many people."
Besides the quality of the photographs, one of the reasons why Cohen and Park is in such demand for school and sports pictures is that Megan has mastered the logistics of completing large photo sessions within the agreed upon time period.  Working with so many people often requires crews of up to seven photography assistants, most of whom are high school and college age students that Colin has photographed in the past.  "We've even had one become a professional photographer herself," points out Megan.
Another factor that enables Cohen and Park to successfully manage large numbers of people quickly, is their early adoption and continued use of a mobile payment processor from Oregon Coast Bank.  The small device attaches to Megan's iPhone and allows the company to swipe credit and debit cards, capture signatures and instantly email receipts to their customers at any location 24/7.  Secure, easy to use, and available with any Oregon Coast Bank merchant Visa account, the mobile payment processor has dramatically increased Cohen and Park's efficiency by reducing paperwork, bounced checks and incorrect credit card numbers from their system.  "If a card is declined, we can ask them if they'd like to use a different one right that moment," explains Megan.  "Our customers have really appreciated the convenience and it's nice to know that as a paperless transaction we're doing our part for the environment."
These days, as digital cameras have become popular, families often take more snapshots but then look back and realize that they are missing the high quality, professional photographs by which we often record our families and note the passing years.  Photographic technology may have changed, but nothing has replaced the skilled photographer behind the camera.  As parents ourselves, we'd like to thank Cohen and Park for taking such outstanding portrait, school and sports photographs of our own children.
More Stories
Read the story
Toledo
Butter & Lace Bakery
It may not be polite to talk about the odor of a business, but Butter & Lace Bakery in Toledo…
Read the story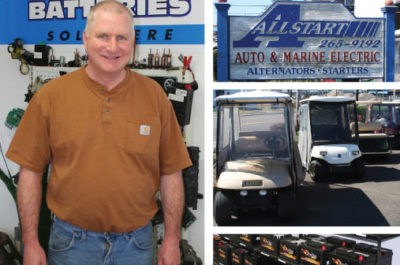 Newport
Allstart Auto Electric
Ask anyone who has repaired cars and they'll tell you the most baffling problems are electrical. In fact, many automotive…
Back to All Stories