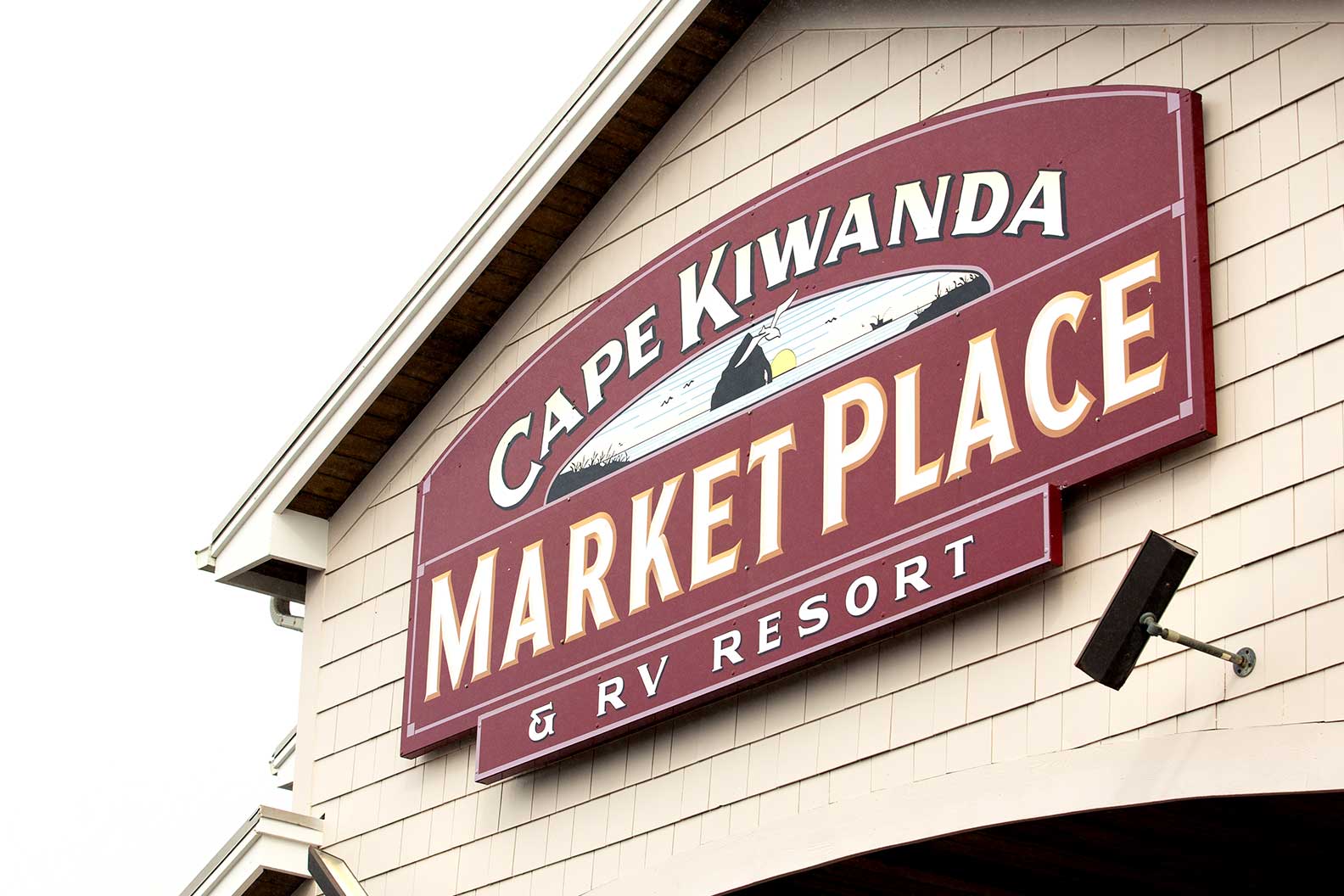 It's been about 51 years since Don and Marjorie Johnston began building a small trailer park across the street from the beach at Pacific City's Cape Kiwanda. Today you'd hardly recognize the place. In 1997 Don's son Marty and his wife Terri joined the business as partners. Gradually through sweat equity, Marty and Terri became the majority shareholders of Cape Kiwanda RV Resort & Marketplace, dramatically improving and expanding the facilities in the process.
The company's RV park, grocery store, fish market and gift store all used to share a somewhat decaying building that had originally been Pacific City Boatworks. But Marty and Terri had bigger plans. Together with Gordon Hood of GH Construction, they designed Cape Kiwanda Marketplace (pictured above) to house an upgraded grocery, fish market, deli, retail store and resort headquarters. Completed in 2005, the sprawling building also includes a large pool and spa as well as a workout room. In 2006 the old building was completely remodeled and made into Doryland Pizza, which has become an extremely popular restaurant for both locals and tourists.
The 10-acre resort now includes approximately 150 RV sites, about 40 of which are leased year round. In recent years, Marty and Terri have added 14 rustic cabins built of 4-inch solid wood. They've also added 14 cottages with amenities that rival hotels. A clubhouse, that holds about 60, is perfect for family reunions, and available for resort guests.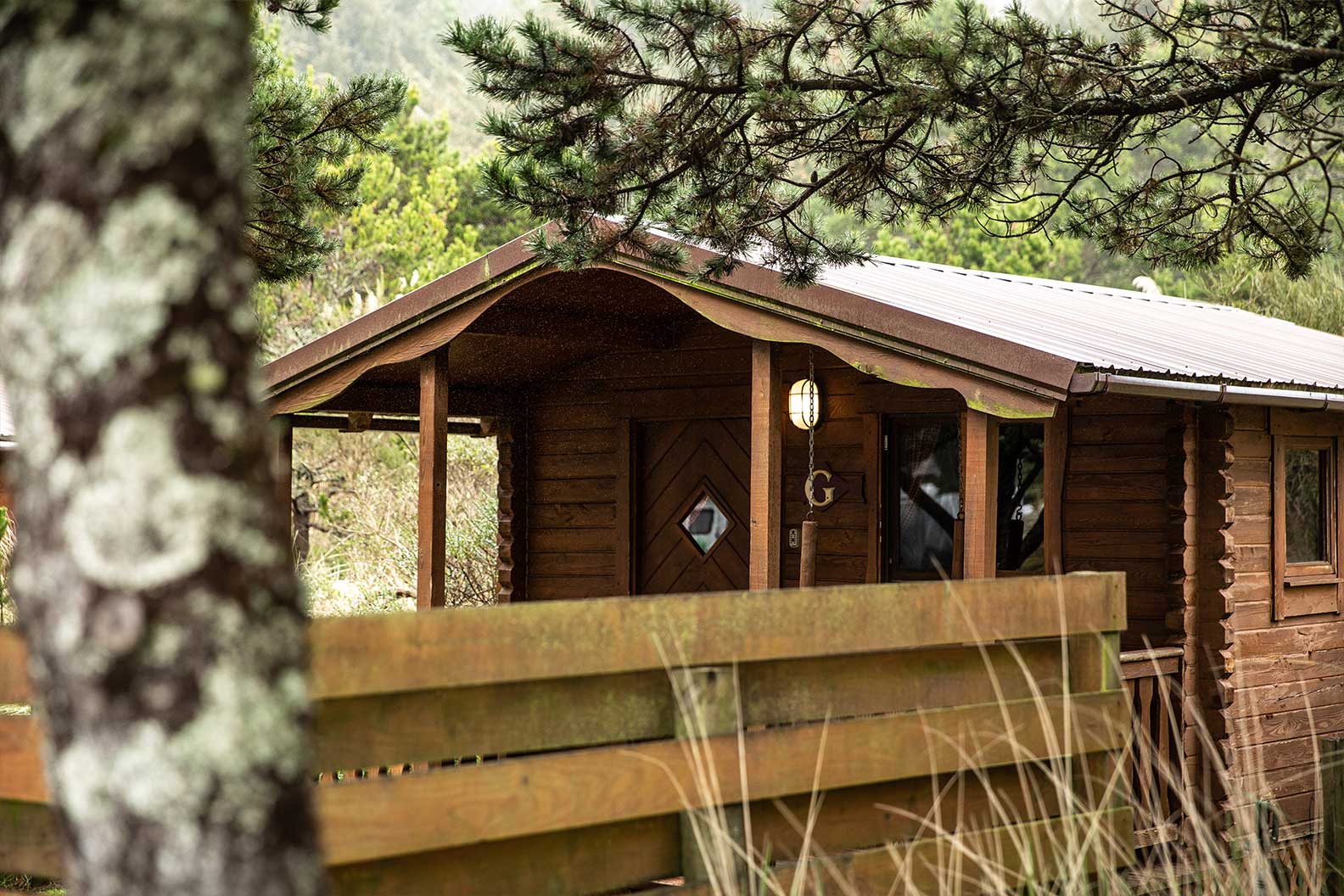 Despite the nation's economic slowdown, business has remained strong at Cape Kiwanda RV Resort & Marketplace. The business recently completed its 51st straight year of increased sales. Apparently visitors are enjoying themselves, because more than half the company's reservations come from return customers. In fact many Cape Kiwanda RV Resort guests choose to lengthen their stays after spending a few days.
The business has also been good for the community – during peak summer months it employs a staff of 50. Marty and Terri have co-chaired Pacific City's Dory Days Parade Committee. In their spare time they enjoy dory boating at their home near Smith Park State Park near Redmond.
Building a business as diverse as Cape Kiwanda RV Resort and Marketplace is virtually impossible without a strong relationship with a bank, which is exactly how Marty and Terri describe their relationship with Oregon Coast Bank. "They believed in us," explains Terri. "We feel fortunate to have a bank like that in town." Oregon Coast Bank has provided loans, a revolving line of credit and a variety of business and personal accounts.
While growing up, Marty spent his summers fishing commercially in Pacific City and calls Rose Wharton (previous manager of Oregon Coast Bank's Pacific City office) a lifelong friend. "No matter what we need, Rose takes care of it… you just can't get that kind of service at the big chain banks," points out Marty.
Perhaps the best part of working at a community bank is knowing that in a small way you're helping your customers succeed. Through vision, persistence and a lot of hard work, Marty and Terri have done an incredible job with Cape Kiwanda RV Resort and Marketplace. We feel fortunate to be their bankers.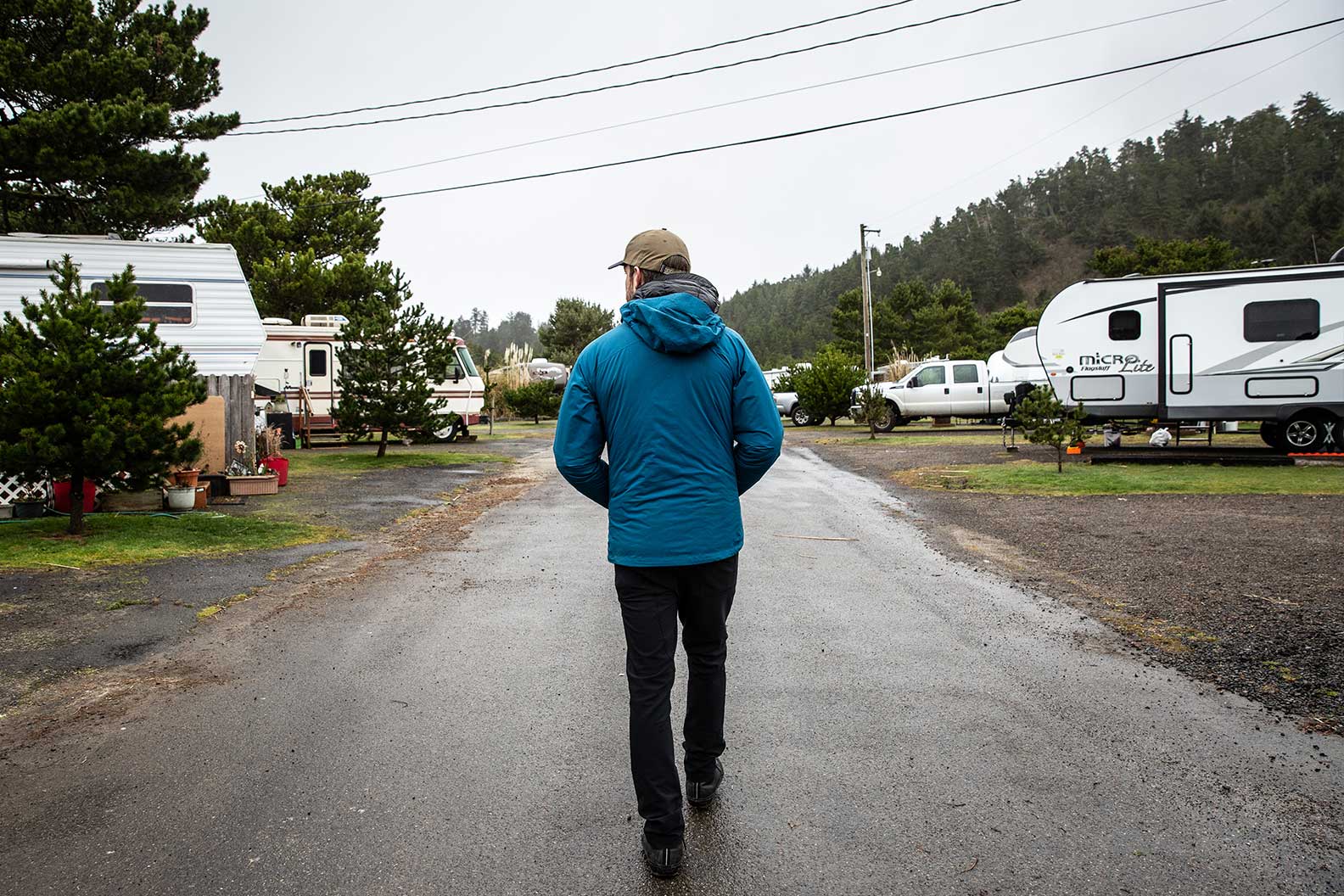 More Stories
Read the story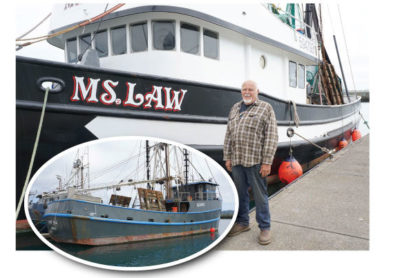 Newport
Gene Law
Gene Law bought his first fishing boat in Half Moon Bay, California during 1963.
Read the story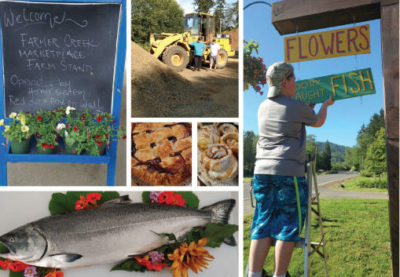 Pacific City
Waylon & Sandy Porter
Sandy Porter attributes her work ethic to growing up on a dairy farm in Cloverdale. It's a trait she shares…
Back to All Stories