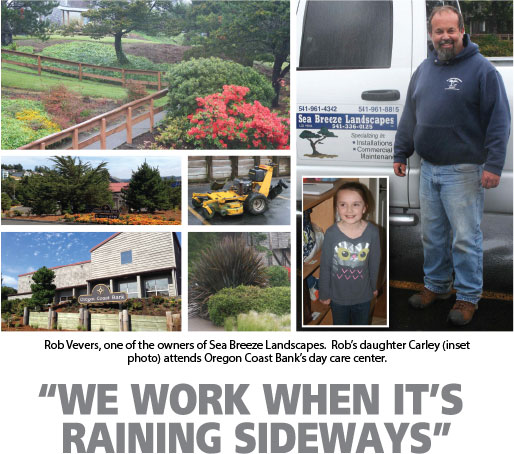 Rob Vevers and David Adams first worked together at another landscape company.  Between them they have more than 70 years of experience in commercial landscape maintenance.  With expertise in landscape design, installation, maintenance, irrigation and chemical applications, Rob got his state licenses about 11 years ago and promptly opened his own firm.  A couple years later, David came on board and the partners incorporated their business as Sea Breeze Landscapes.
From individual homeowners to large resorts, Sea Breeze Landscapes has a steady customer base from the north end of Lincoln City to the south end of Yachats.  Many of their customers have been with the firm since it first opened.  Apparently they appreciate the service and results.  Most customers prefer to work with Sea Breeze Landscapes on an annual contract, which gives them affordable, consistent monthly payments.  Typically that means weekly service during the heavy growing season, monthly maintenance during the winter, and prompt storm cleanup whenever necessary.  In fact that may be why Sea Breeze Landscapes customers are so loyal to the firm – "when you sign a contract with us, we'll be there," explains Rob.
Sea Breeze has an expertise in coastal landscaping, which is important because they choose plantings which can withstand harsh coastal weather.  "You can waste a lot of money in a short period of time if you're not familiar with the local ecosystem," explains Rob.  In fact, on numerous occasions Sea Breeze has been hired to replace expensive landscapes designed and installed by non-coastal firms.
What's the best part of working as a landscaper?  "You get a real sense of accomplishment when you drive through the community and see how nice the landscapes you work on look," says Rob.  Perhaps the biggest drawback is exposure to the elements.  "We work when it's raining sideways," laughs Rob.  Oftentimes Rob, David and their crew are forced to wear commercial rain gear – "just like the fishermen".
Although he admits that "self employment is a two-edged sword", Rob is able to say with pride, "we have a business that pays the bills, employs other people and allows us to make our own decisions."  During rapid growing seasons, both the partners, in fact the entire four man crew, work long hours, sometimes as much as 14 hours a day, seven days a week.
The range and expense of equipment necessary for commercial landscaping is extensive, so Rob and David appreciate the strong business relationship they have with Oregon Coast Bank.  "We have some expansion ideas for the future which will definitely require the bank's involvement," explains Rob.  He also has very nice comments about Oregon Coast Bank's day care center, which his six year old daughter attends.
All of us at the bank have great things to say about Sea Breeze Landscapes, too, in fact for years they've maintained the landscapes of four of our five offices.  Designing, installing and maintaining coastal landscapes requires a high degree of local expertise, which is exactly what we get working with Sea Breeze Landscapes.
More Stories
Read the story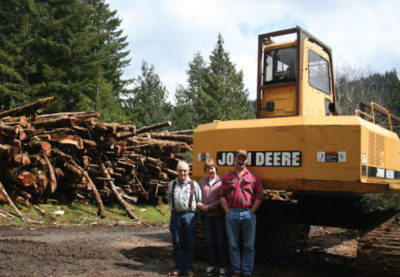 Waldport
Butler Peak Logging
When the elk are grazing by Drift Creek, which meanders through the property, it's hard to imagine a more idyllic…
Read the story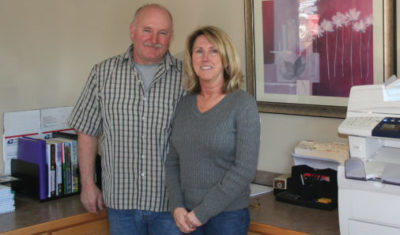 Lincoln City
Kauffman
You could say that excavating is in his blood. Dan Kauffman's father operated a quarry and was known for his…
Back to All Stories