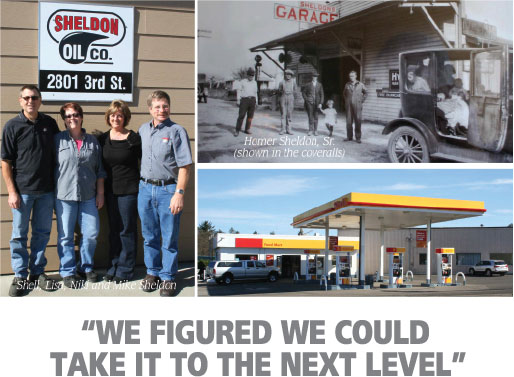 In 1890 Homer Sheldon, Sr. was born near Banks.  At some point during his teenage years, he crossed the Wilson River and made his way to the coast, settling in Garibaldi.  During the late 1920s, he began working at a local service station.  Eventually he was able to purchase it, but his timing couldn't have been worse.  Unable to continue making payments during the Depression, Homer had to give back the business to its original owner, yet he continued to work there.  Years later he was able to buy it back.
In the early 1960s it was a second generation of Sheldons, Stan and Ruth, that took over the operation of the Garibaldi station.  Later, during 1983, they founded Sheldon Oil Co., a wholesale distributor of petroleum products.
A third generation took over the reins in 2001, when brothers Mike and Shell Sheldon purchased the company from their parents.  Both were familiar with the business, having grown up working at the Garibaldi station.
Despite increased competition from large corporations, locally owned Sheldon Oil Co. has grown significantly.  Mike and his wife Niki operate the retail division, which now includes nine Shell service stations – six in Tillamook County, two in Washington County and one in Yamhill County.  Seven of those stations include Shell Foodmarts.  Because of local demand, Sheldon Oil Co. now also provides non-ethanol gasoline, which is better for small engines and preferred by owners of boats and off road vehicles.
Shell and his wife Lisa are in charge of Sheldon Oil's commercial sales.  That includes delivery of fuel and lubricants to farms and businesses.  The company also delivers oil for home heating, wood pellets (in Washington County), racing fuel and large bulk fuels.  In addition, Sheldon Oil operates four CFN Cardlock stations for commercial customers.
"It's important to keep family companies moving forward," says Shell.  "We figured we could take it to the next level," adds Mike.  Because of government regulations, developing new service stations is a long process.  The first step is to establish the need.  "We listen to the customers," explains Shell.  "If there's enough need for it in the community, we'll try and build a station."  Because Mike and Shell are willing to do much of the construction themselves, Sheldon Oil Co. is able to build new service stations at a cost far below large corporate competitors.  That allows the company to operate in communities that competitors may consider to be too small.
Sheldon Oil Co. is meticulous about operating clean service stations.  As a result, the company consistently ranks at the top of Shell Oil's rankings of service stations in the entire Northwest.
Lifelong residents of Garibaldi, the Sheldons believe in community involvement.  Mike and Shell each served as volunteer firemen for over 20 years.  Lisa was a volunteer firefighter for three years. The family helped establish the Tillamook County Emergency Communications District and Mike is a current board member.  For many years, Niki served as a volunteer dispatcher, once even having to call in a chimney fire in her own home.  These days, Niki is a board member for the Neah-Kah-Nie School District.
When Sheldon Oil Co. was founded it had just three employees, all of them family members.  Today the company provides jobs for 89 people.  Mike and Niki, as well as Shell and Lisa, all work 50-60 hours in an average week.  "We're proud of how well we work together," says Niki.  "As different as we are as individuals, we get along, which is essential in a family owned business," explains Lisa.
With six children between them, five of which work for the company, a fourth generation of Sheldon Oil local ownership is on the horizon.  "If they're willing to make the commitment, we hope to pass it on someday," says Mike.  "Being able to work with our wives and kids in such a beautiful part of Oregon is something we're very appreciative of," points out Shell.
Sheldon Oil Co. has been a customer of Oregon Coast Bank since we first opened our Pacific City office.  "Relationships are very important to us and we love working with a locally owned bank," remarks Niki.  This year the bank provided financing for Sheldon Oil Co.'s new Willamina location.  Because of difficulties in the timber industry, the economy of Willamina had suffered in recent years.  The new Sheldon Oil Co. service station was the first new commercial construction in more than a decade and has been positively received in the local community.  "We're always looking around for more sites," says Shell.  "Our relationship with Oregon Coast Bank has really opened the door for future growth."
More Stories
Read the story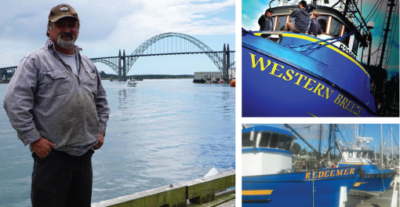 Newport
Gary Ripka
"I grew up in a home where hard work and competition were considered good things," says Gary Ripka remembering his…
Read the story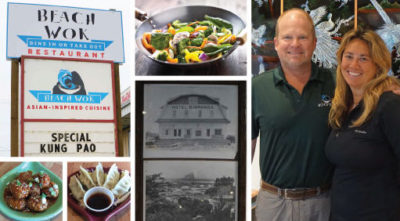 Pacific City
Beach Wok
As popular as it has become, Beach Wok is a relatively new addition to the central coast dining scene.
Back to All Stories