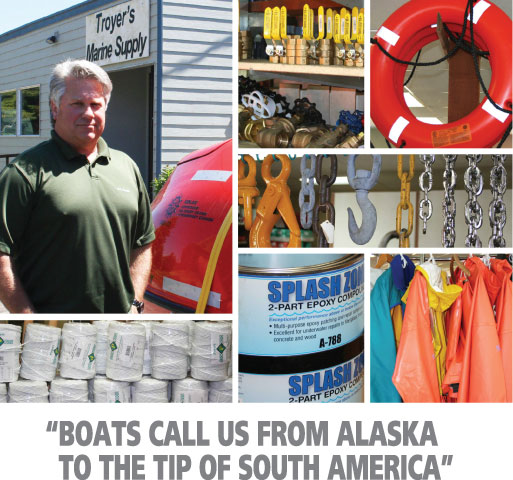 Sometimes the phone will ring at 4:30 in the morning. The voice may be thousands of miles away. But when commercial fishing boats call Troyer's Marine Supply in Newport for parts or gear, they need it immediately.
"Boats call us from Alaska to the tip of South America", explains Ed Troyer. "If we don't have what they need in stock, we'll source it and even ship by air freight. Our number one job is to keep 'em fishing."
Ed's dad, Bruce, started Troyer's Marine Supply 35 years ago. His mom, Phyllis, still helps with the books. During his high school and college years, Ed worked on commercial fishing boats. After graduating from Linfield College in 1981, he joined the family business.
Shipping survival suits to Russian Krill fishermen trawling South American waters. Supplying line to the real life vessels chronicled in TV's The Deadliest Catch. It's rarely a dull day at Troyer's Marine Supply.
"Think of how many parts there are in a car, then multiply by 10," laughs Ed. "That's about how much gear a commercial vessel needs." Troyer's Marine Supply sells floats, hydraulics, plumbing fittings, rope, netting, motors, bearings, paint, rain gear… an almost endless list. The company's veteran salesmen source items from more than 200 catalogs. Troyer's also repairs pumps, hydraulics and motors.
Troyer's has four employees. Salesmen Dave Thalman and Bill Ludwig have each been with the company for more than 20 years. "They have an almost encyclopedic knowledge of fishing gear," explains Ed. "That's something you only learn through experience."
Ed and his wife, Diane, are raising two children, cattle and deer on a 100+ acre farm in Siletz. He volunteers as a youth soccer, baseball and basketball coach. There's nothing fancy about his office, in fact his desk is surrounded by gear. There is, however, one advantage to an office perched over Yaquina Bay; you just can't beat the view.
It's less than a block walk for Ed to visit his bankers at Oregon Coast Bank. He's worked with them for many years on business accounts, family accounts, even his home mortgage. But Ed also realizes how much time Oregon Coast Bank online banking saves him. His company's bank statements integrate directly with his accounting software. He pays his bills online. He'll even check his balance using his cell phone.
Drive past Troyer's Marine Supply and you'd never imagine that at that very moment they could be rushing gear to a vessel a continent away. More importantly, the company has been an essential supplier to our local fishing industry for 35 years. We salute them and we're proud to be their bankers.
More Stories
Read the story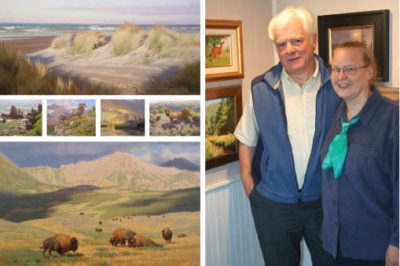 Toledo
Ivan Kelly
Photos don't do them justice.  To appreciate an Ivan Kelly painting is to gaze at the subtle play of color…
Read the story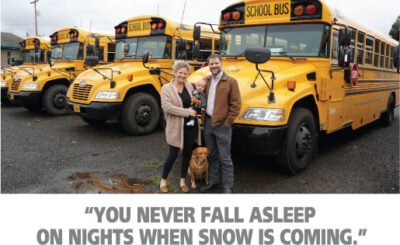 Tillamook
Curl School Bus Service
For 42 years now, Curl School Bus Service has provided busing for the Vernonia School District. It's a commitment…
Back to All Stories