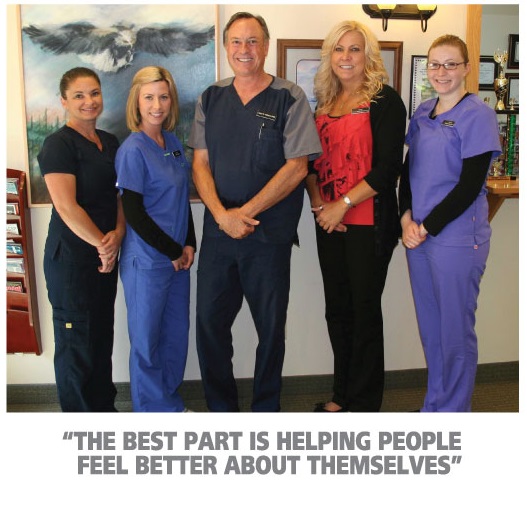 His father operated a dental lab in Eugene, so choosing to become a dentist came somewhat naturally to Grant Williams. After graduating from OHSU School of Dentistry, he first practiced in Roseburg before purchasing a practice in the Portland area in 1988.
It was in 1997 that Grant and his wife, Francine, purchased a home in Neskowin, which they visited almost every weekend. Thoroughly enjoying their low-stress life on the coast, and becoming more and more resentful of Portland area traffic, they decided to move to the coast full time in 2000.
Initially, Dr. Williams commuted to McMinnville and Salem to practice, but in January 2002 he opened a new dental office on Brooten Road, just off Highway 101, in Pacific City. Today Bayshore Dental Images, LLC serves more than 1800 active patients from Depoe Bay to Garibaldi.
"They tell me I don't hurt them," laughs Dr. Williams, but in reality patient comfort is a big factor in the success of any dental practice. Bayshore Dental Images offers oral conscious sedation, Nitrous Oxide, as well as local anesthetics, so even the most nervous patients can undergo dental procedures without fear of pain.
Often it's a bad dental experience as a child which leads a person to put off dental care for years, until they develop serious problems. Unfortunately gum disease can lead to other serious medical issues including stroke, kidney problems, even heart attacks.
It's not unusual for a person embarrassed about the condition of their teeth to try and avoid smiling, or to even speak with a hand in front of their mouth. "I'll tell them you've taken the first step – you're here now and you're doing it for your health," explains Dr. Williams. "The best part of my job is helping people feel better about themselves."
With a staff of five, Bayshore Dental Images offers a full range of dental services including cleanings, digital x-rays, fillings, crowns, root canals, implants, bridges, extractions, veneers, and dentures. The staff prides itself on being active in the community and recently received first place in the commercial division for their float in the Dory Days Parade.
Grant and Francine, who have four children and four grandchildren between them, now reside in Pacific City where they enjoy fishing and running their dogs on the beach.
Bayshore Dental Images has been a customer of our Oregon Coast Bank Pacific City office for more than a decade. They take advantage of our credit card processing services and even scan checks in their own office for automatic deposit. Dr. Williams uses Oregon Coast Bank online banking when he travels and enjoys the convenience of being able to pay bills electronically.
Looking back on his choice of careers, Dr. Williams readily says "yes, I'd do it all again." But it's very apparent that his contentment has a lot to do with his environment. He simply loves living on the coast.
More Stories
Read the story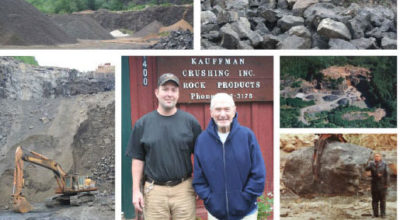 Waldport
Kauffman Crushing
It may sound unusual to describe quarry operators as "stewards of the land", but in the case of the Kauffman…
Read the story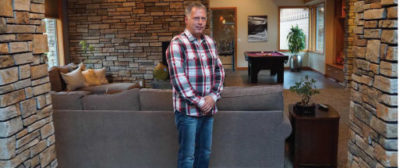 Pacific City
Don Sheeley
Don Sheeley grew up in Banks; his wife Debbie Boone is from Beavercreek. Hard work got them to the point…
Back to All Stories