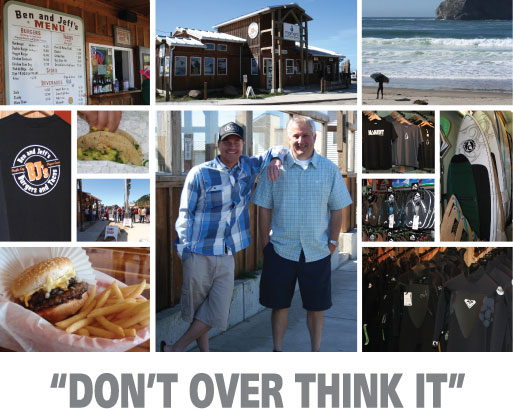 With a near constant line at their Pacific City restaurant's takeout window and a thriving surf shop next door, it's hard to imagine that one of the business philosophies of the owners is "keep it simple". Yet simplicity may be why Ben & Jeff's Burgers & Tacos and Moment Surf Company have become so popular.
Originally from the Portland area, Ben Johnson started coming to Pacific City in 1976. In 1989 he moved to the area fulltime and built houses for a living. Jeff Mollencop grew up in Virginia Beach and moved to Oregon in 1998. After several years of working in commercial real estate in Bend, Jeff moved to Pacific City and struck up a friendship with the builder of his new home – Ben.
With the housing market and construction slowing down, Ben was considering other business options. Jeff, who had pursued his devotion to surfing all around the world, had been planning to open a surf shop for years. He had even amassed hundreds of photos of surf shop layouts from as far away as Australia.
"Having survived the building process together, we knew we could get along," laughs Jeff. "A good partnership is based on trust and integrity," adds Ben. "We were friends before we became business partners and we're even better friends today."
Prior to opening, Ben and Jeff spent about four months constructing the businesses' interiors. In the evenings, Jeff would often visit Ben and his wife Carol's home, and together they'd test items for the restaurant's menu. Simplicity and consistency were the goals. "Don't over think it," they'd often tell each other. Preferring fresh ingredients, they soon settled on a simple menu featuring burgers, tacos and fish & chips, with all sauces and salsas made fresh from original recipes.
Almost the entire interior of both the restaurant and surf shop was built using recycled lumber. "It was the right thing to do environmentally, but it also gave the building its character and saved us a lot of money on materials," recalls Ben. In March of 2010, the building was complete and the businesses opened to the public. Both Moment Surf Company and Ben & Jeff's Burgers & Tacos operated successfully from the outset. During the busy summer months, the restaurant will serve as many as 700 customers per day. "We geared the menu towards the masses," explains Jeff. "It's fresh, simple, nutritious food that you can get quickly and inexpensively."
These days it's not uncommon to see the ubiquitous Moment Surf Company logo – designed by Jeff – on hats, t-shirts and sweatshirts all over the state. The store carries a wide selection of surf, paddle, boogie and skim boards, as well as wetsuits and apparel, including many of the industry's top brand names such as Roxy, Billabong, Reef, Quicksilver, Xcel, Volcom and O'Neill.
This year because of overwhelming demand, Moment Surf Company doubled its rental fleet. The store's location on the beach at Cape Kiwanda is perfect. Customers can rent entire surf packages, change in private dressing rooms, and walk just 200 yards to the surf. "This beach is known for consistent, mellow waves, good for all abilities," points out Jeff.
Despite having a staff of up to 10 in peak season, Ben and Jeff each often work as many as 80 hours a week. Their work ethic has been rewarded. Both businesses have proven successful and the partners have already paid off their initial investments. "About halfway through our first year, there was a moment when we both realized that all the hard work and planning was paying off," remembers Ben.
The partners also talk enthusiastically about their banking relationship with Oregon Coast Bank. "Rose (manager of Oregon Coast Bank's Pacific City office) gave me my first car loan many, many years ago," explains Ben. "It's nice to have bankers you know and trust; we'd never get that kind of service at a big chain bank." Working as long hours as they do, the partners also appreciate being able to manage their accounts online using a laptop computer from their store or homes.
You may not find it in a management textbook, but "don't over think it" seems to be working quite well as a business philosophy for Ben and Jeff. We admire their vision, we respect their work ethic, and we're proud to be their bankers.
More Stories
Read the story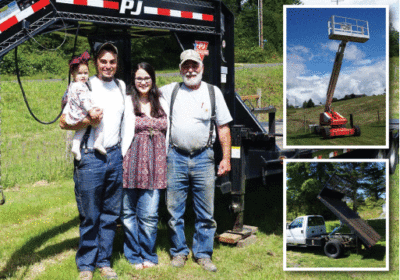 Tillamook
Scholerman Painting
"We come from a long line of workaholics," admits Andrew Scholerman.
Read the story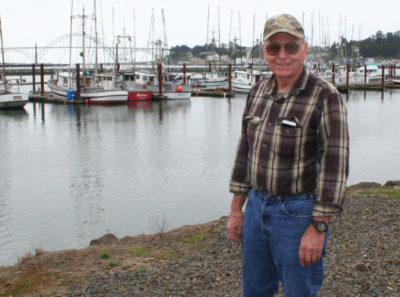 Newport
Stan Shones
By the age of five, Stan Shones was already helping out on his dad's boat. For four decades he…
Back to All Stories