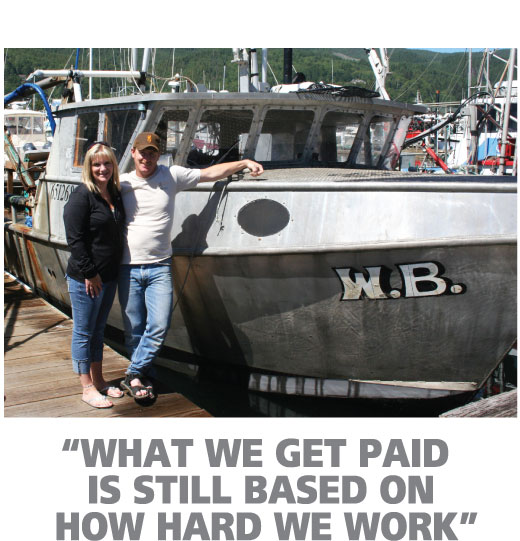 He admits to having a competitive streak. During crab seasons, he'll often work 50 or more hours straight. Bob Browning loves everything about fishing, and now that he's completely paid off his boat, he and his crew are making a good living from it.
"In fishing, what we get paid is still based on how hard we work," explains Bob. "Our motto is to fish tough, not stupid – we'll cross the bar in up to 13 foot swells, but we don't take needless risks." Limited by law to 300 pots, Bob and his crew will bring in close to 100,000 pounds of crab this year.
Born and raised in Garibaldi, fishing is in Bob's blood. His grandfather Rollin sold his logging company, retired, then decided to buy a commercial fishing vessel. His dad Joe was also a fisherman and took Bob on his first commercial expedition at the age of five. By the time he was 12, Bob was working on charters. After graduating high school, he immediately left to fish in Alaska. Eventually moving back home, he fished with his dad for four years. He then built log homes for six years before returning to full time fishing as a captain for other boat owners.
Believing in her husband's work ethic, it was Bob's wife Nancy who challenged him to take the risk of boat ownership. In 2005 he was offered the chance to purchase the WB, a 38-foot crab boat with tuna and salmon capabilities. Needing to borrow a significant sum to buy it, he approached the large chain bank where he had always had his accounts. "They didn't seem interested in any type of fishing loan," recalls Bob. On the advice of other fishermen, Bob then contacted Oregon Coast Bank. Understanding the cycles of the fishing industry, the bank offered Bob a unique method of repayment – significantly larger payments during crab season and far smaller ones while the boat was idle. "Oregon Coast Bank took a huge leap of faith to finance our first boat," remembers Bob. "And to show our appreciation, Nancy and I actually drove down to the bank and paid off our loan in person, four months early." Since then Oregon Coast Bank has also provided financing to allow Bob to upgrade his vessel. In fact he's currently considering purchasing a larger boat, knowing he has a bank that stands behind him.
Bob, Nancy and their two children live on 2.5 scenic acres north of Tillamook. Soon they'll be building a new home, doing much of the labor themselves. Commercial fishing demands long hours but it also allows for significant off time, which Bob gladly spends with his family, often camping and coaching baseball, softball and basketball. He's also active in his industry, serving as a commissioner for the Port of Garibaldi and on the Fishermen's Advisory Committee for Tillamook County.
For the Brownings, commercial fishing is still very much a family affair. Bob's brother owns a boat and his brother-in-law is part of the crew of the WB. In fact, both of Bob and Nancy's children have expressed an interest in fishing themselves. At Oregon Coast Bank we're proud to be of service to fishing families like the Brownings. Fishing remains vitally important to our coastal economy, and as Bob demonstrates, it's an industry where hard work still determines success.
More Stories
Read the story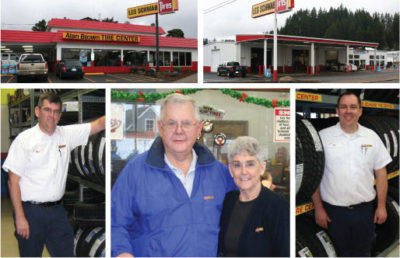 Newport
Alan Brown Tire
Back in 1972, Alan and June Brown were raising four children on Alan's salary from the highway division, an amount…
Read the story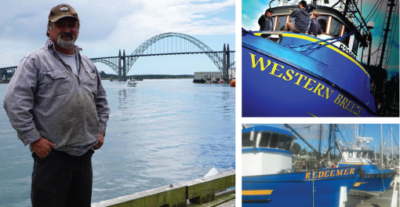 Newport
Gary Ripka
"I grew up in a home where hard work and competition were considered good things," says Gary Ripka remembering his…
Back to All Stories