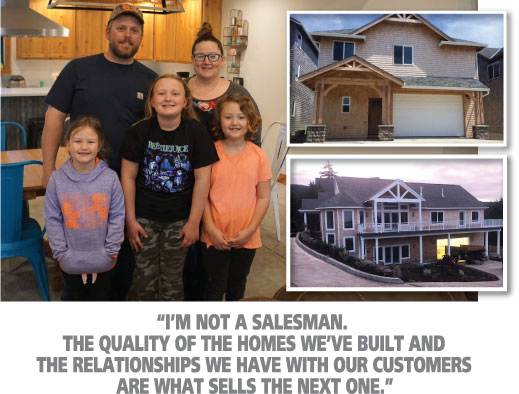 ---
Seven generations ago, Evan Carver's ancestors settled in Tillamook's Simmons Creek area. Many became loggers. After graduating from Tillamook High School, Evan embarked on a different career path, studying veterinary science in college. But after several terms, he decided to pursue his true passion, building and remodeling homes.
After several years of learning all aspects of the trade as he worked for Sheldon Construction and GH Construction, Evan decided to go out on his own. It was in 2013 that he founded Carver Built Homes. Eight years later, despite the pandemic, the company continues to thrive, constructing mid to high-end, custom-built homes for a long list of satisfied customers.
"We're not the cheapest, but you're going to love your home," he points out. Evan isn't one to tell people what they want to hear, instead he candidly shares with customers what they need to know. "Protect your investment by spending your money on the exterior first, you can always do more inside later," he tells prospective clients. That's sage advice here at the coast, where homes are routinely pounded by harsh weather. Carver Built Homes all include an extensive list of extras, such as stainless-steel window pans, that are built to last for generations.
About 80% of Carver Built Homes' business is new construction; the remaining 20% is made up of remodeling projects. Typically, Evan will handle several building projects simultaneously. Despite doing virtually no advertising, the company enjoys a steady stream of new home inquiries, almost all referrals. "I'm not a salesman," Evan admits. "The quality of the homes we've built and the relationships we have with our customers are what sells the next one."
Typically, a Carver Built Home takes about 10-16 months to build. Although he utilizes an extensive list of respected subcontractors, Evan is on each of his job sites every day and does all the finish work himself. The company provides design-build services, but also can work off of plans from architects and draftsmen.
Evan and his wife Jamie are raising their three girls on five acres in Cloverdale that they acquired in 2009. Jamie was born in Kodiak, Alaska, where her dad fished the Bering Sea, but her family eventually moved to Cloverdale. A graduate of Nestucca High School herself, Jamie now serves as an administrative assistant for the school district.
With Jamie's 93-year-old grandmother living on the property and her parents residing in a private in-law suite constructed as part of their home, four generations of family coexist at the Carver compound. But Evan and Jamie see that as an advantage, citing regular extended family dinners and the close relationships their daughters enjoy with their elders.
The Carver's own home, which they recently completed, is a fine example of Evan's work. In-floor radiant heating runs off of a geothermal heat pump, providing highly efficient warmth. All of the cabinetry and trim is made of knotty alder, beautifully protected by three coats of hand-rubbed oil.
Although he's generally on his job sites six to eight hours each day and also puts in considerable time managing the business aspects of his projects, Evan also stays involved in the community, volunteering on the Board of Directors at his children's school and coaching Tee-Ball and Farm Ball.
Evan points to the relationship he has with Oregon Coast Bank, where he's had accounts for more than a decade, as very important to his business. "Greg, who manages our Oregon Coast Bank Pacific City branch, makes things a pleasure," says Evan. "I'm always working with him on construction loans and mortgages for our clients."
Eventually, Evan plans to boost his company's output of homes, but will only do so knowing that each project will still get his individual attention. Ironically, that's exactly the business philosophy we've always maintained at our bank. But don't simply take our word for it, ask our customers, like Evan.
More Stories
Read the story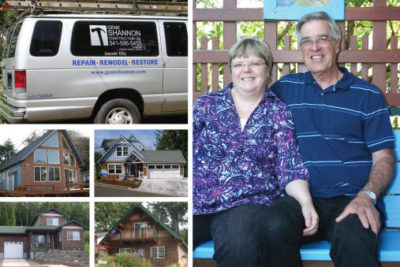 Lincoln City
Gene Shannon Construction
Gene Shannon's first building project was a tree fort in his family's backyard. Fascinated by the process, he soon built…
Read the story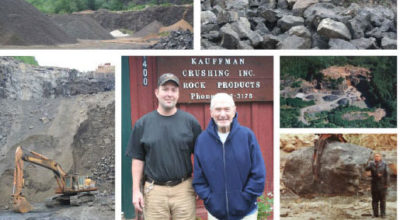 Waldport
Kauffman Crushing
It may sound unusual to describe quarry operators as "stewards of the land", but in the case of the Kauffman…
Back to All Stories