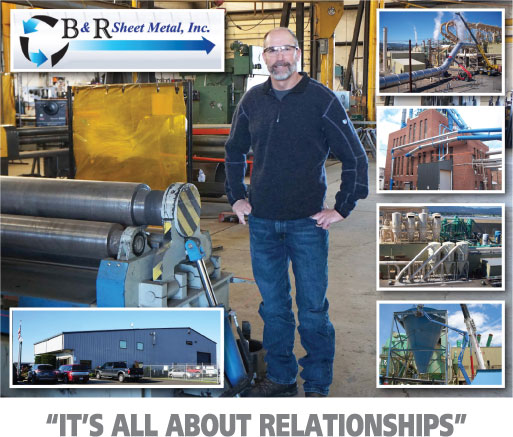 Sweeping the floors. That's how Troy Shepherd, a teenager at the time, began his career at B&R Sheet Metal. His dad, Randy, had hopes that Troy would eventually join him in managing the company. But before that could happen, his son would have to learn the ropes.
While attending Oregon State University, Troy did fabrication and worked on B&R installation crews. After graduating, he began working with customers. Eventually, when Troy had earned the respect of B&R's workforce and clients, Randy gave him management responsibilities. These days Troy and Randy are partners in the ownership of the company.
Randy is the "R" in B&R. Bob Wheat is the "B". About eight years ago, Troy purchased Bob's shares in the company. Randy had worked for many years as the lead salesman for Clarke's Industries, a well-respected sheet metal fabricator serving lumber mills. Bob was Clarke's lead installer. In 1984, Bob and Randy teamed up to open their own firm, B&R Sheet Metal, to manufacture and install dust collection systems for the wood products industry. But Bob and Randy left Clarke's on good terms. In fact, Clarke's and B&R still enjoy a close working relationship 38 years later.
When Bob and Randy opened B&R, the company had three employees. Today it employs 31, many of whom have worked for B&R for decades. Visit the company's sprawling complex in Eugene and the comradery is evident – teamwork is more than a buzzword at B&R.
"It's all about relationships," explains Troy. "It starts with the rapport that we have with everyone who works here. We also value greatly the relationships we have with our customers, because they're part of the team too."
The company operates in a niche business sector, primarily serving lumber mills, particle board mills and saw mills. With such a specific target, B&R does virtually no advertising, relying instead on word-of-mouth recommendations. "We work directly with facilities managers, engineers, maintenance people, lead millwrights and plant managers. As they advance in their careers and work for other mills, they'll typically recommend us," says Troy. "Our business is built on trust and quality of workmanship."
B&R designs, fabricates and installs pneumatic conveying systems, structural steel, dust collection systems, blowers, baghouses, feeders, airlocks, ventilation systems, truck bins, conveyors and camlock access doors. The company also does custom fabrication including catwalks and stairs.
B&R engineers have decades of experience designing conveying and filtration systems of all sizes. The company's highly skilled installation crews have worked around the country safely installing systems while minimizing downtime for their clients.
Last year, when the pandemic was having such an adverse effect on the economy and congress passed the SBA Paycheck Protection Program, B&R contacted their old bank about applying for a PPP loan so they could minimize layoffs. "Our old bank asked for a tremendous amount of paperwork, but didn't seem very interested in processing the loan," remembers Troy. Frustrated, he spoke with a college and hunting friend, Jake Postlewait, at Oregon Coast Bank. "Almost immediately, Jake got us the loan, which kept a lot of people employed," adds Troy. Impressed with the service, Troy decided to move B&R's entire banking relationship to Oregon Coast Bank, saying "they treat customers like we do, understanding that business truly is all about relationships."
More Stories
Read the story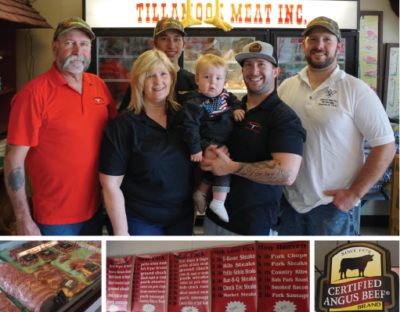 Tillamook
Tillamook Meat
Matt Freehill's father was a butcher who taught him well. For more than twenty years Matt and his wife, Victoria,…
Read the story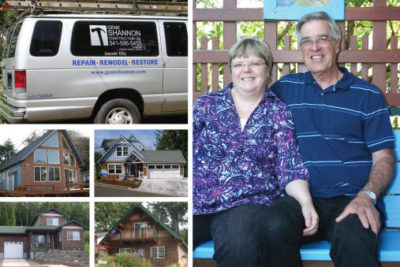 Lincoln City
Gene Shannon Construction
Gene Shannon's first building project was a tree fort in his family's backyard. Fascinated by the process, he soon built…
Back to All Stories