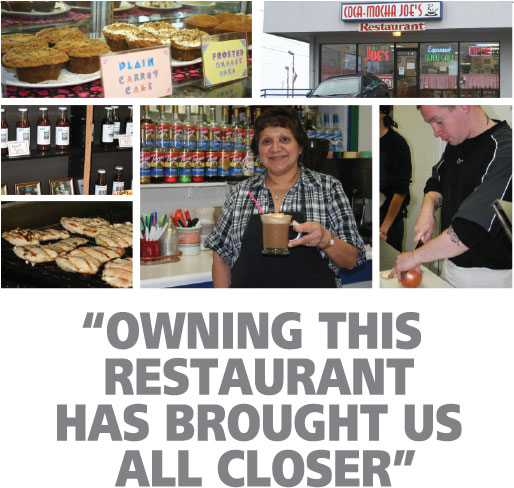 It's a heartwarming story and we're proud to have played a small part in it, but let's start from the beginning.  At the age of 13, when her mother became ill, Diana Ruddiman became the cook for her family.  That was the start of her dream to someday own a family restaurant.
In 1980, Diana moved her family from San Jose, California to Newport, principally "to have a better life for my children."  She continued to work as a cook and in 1996 she was hired as the first employee of a new Newport restaurant – Coca-Mocha Joe's.  She's been cooking there ever since.
After more than 15 years of success, Coca-Mocha Joe's original owner, Joe Frechette, offered to sell the business to Diana.  Initially she was frustrated, because the credit union that she had banked with for many years didn't seem interested in lending her the funds to purchase the business.  Then she talked to Becky Lytwyn at our Oregon Coast Bank Newport office and had a more positive experience. "Becky did everything for us and soon was calling to say 'you've got your loan'," remembers Diana.
Today, Coca-Mocha Joe's is very much a family business.  Among the company's eight employees are Diana's children: Alecs, who serves as a cook; Rachel, a barista; and Michelle, who's responsible for the mouth watering rolls, buns, bread and pastries baked fresh every morning.  Michelle's cousin Ken is also employed by Coca-Mocha Joe's as a prep cook.  "Owning a restaurant has brought us all closer," points out Diana.  "I feel blessed to have my family working with me."
Coca-Mocha Joe's has a large and loyal local clientele.  The restaurant's bento is outstanding and is especially popular among health-conscious patrons.  In fact, Diana's teriyaki and peanut sauces, both of which are gluten free, have such a following that they are bottled and sold at the counter.  Soups are made from scratch daily.  A variety of grilled sandwiches and fresh wraps are so popular that the restaurant also does a large delivery business.  Coca-Mocha Joe's is also known for their coffee drinks – lattes and chocolate mint mochas are among the favorites.
None of Coca-Mocha Joe's food ever goes to waste.  Leftover soup, salads and baked goods are delivered to Newport-area residents, primarily seniors, who are less fortunate.  "There are a lot of people in the area who struggle," explains Diana.  "We've always tried to help out."
What's changed since she bought the business?  "I'm still the cook, but now I pay the bills and work 10 hours a day," laughs Diana.  "But I absolutely love being my own boss."  She also points out with pride that "Oregon Coast Bank is my bank".  We're proud ourselves to have in a small way helped turn Diana's dream of owning her own family restaurant into a reality.
More Stories
Read the story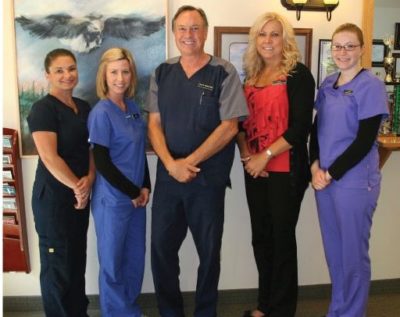 Pacific City
Bayshore Dental Images
His father operated a dental lab in Eugene, so choosing to become a dentist came somewhat naturally to Grant Williams.…
Read the story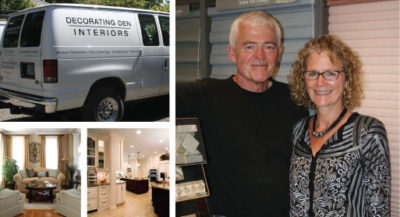 Newport
Decorating Den
Jane and Leland Jincks graduated from Newport High School but moved to the valley when they got married. Leland joined…
Back to All Stories