Jane and Leland Jincks graduated from Newport High School but moved to the valley when they got married. Leland joined the State Police while Jane worked in advertising for State Farm Insurance. About 30 years ago Leland was offered the opportunity to transfer home to Newport and the Jincks have lived here ever since.
After 26 years of service Leland retired from the State Police and became a licensed general contractor. Fortunately, from day one an abundance of remodeling and installation jobs were waiting for him. That's because Jane had already built a large interior decorating clientele from Pacific City to Florence, and as far east as Corvallis.
Jane purchased the Newport Decorating Den Interiors franchise in 1997. Because of the company's national buying power, franchisees like Jane are able to provide complimentary interior design services for homeowners and businesses. Customers receive in-home consultation and only pay for the products and furnishings necessary to complete their projects. The company offers a wide array of name brand window, wall & floor coverings, upholstery, paint, furniture, countertops, lighting, bedding, and accessories.
"The best showroom is your living room," explains Jane. "You don't have to waste time running from store to store and it's always best to look at samples in your own home's natural lighting." After an initial get acquainted meeting to understand a customer's needs and preferences, Jane will come back with layouts, color boards and product samples. Then she coordinates the entire process including measuring, ordering and installation.
Jane laughs and points out that "installation is always easier when you have absolute confidence in the contractor." Leland is a Certified Hunter Douglas Window Coverings Installer and has successfully completed hundreds of installation and remodeling jobs. "Our businesses kind of feed each other," remarks Leland. "Her customers usually need installation and my remodeling customers love having access to a professional designer."
"By this point we've both been in business long enough that about 80% of our work comes from previous customers and referrals," says Jane. Although Leland and Jane are currently the sole employees of their companies, they each support a significant number of jobs by subcontracting to local tradesmen including plumbers, tile setters, electricians, painters, and flooring installers.
Since opening their businesses Leland and Jane have only had one bad year, 2013, which is when Jane suffered a brain aneurism. After collapsing, she was life-flighted to Portland. The operation was intricate and Jane faced a long arduous recovery that she still claims would not have been possible without Leland's unwavering support. Looking at her today, you'd never know that it happened; in fact she's back working fulltime. But to Jane, interior design isn't just her job; it's a process she thoroughly enjoys.
Jane and Leland admit that what they do in their spare time has changed dramatically, but not because of health. "We're the grandparents that go to every game… with five grandkids playing multiple sports, that leaves almost no time for anything else, but we love it."
Longtime Oregon Coast Bank customers, the Jincks seem to be on a first name basis with our entire Newport staff. Jane likes the convenience of paying her business bills with our online banking, but she still enjoys her visits to our office. The feeling is certainly mutual.
Jane and Leland are an example of entrepreneurs whose hard work has allowed them to create jobs for themselves and others in their home town. We consider ourselves lucky to be their bankers.
More Stories
Read the story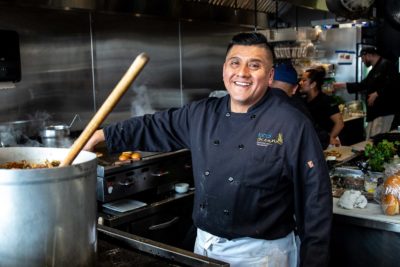 Newport
Local Ocean Seafood
It may sound like an urban myth, but on several occasions foodies have actually flown into Newport Municipal Airport and…
Read the story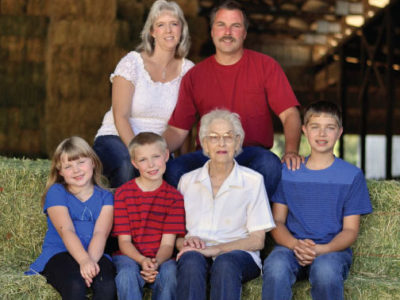 Tillamook
Foland Creek Dairy
It was in 1911 that Charles "Ollie" Woods purchased some farm land along Foland Creek in Beaver from his uncle,…
Back to All Stories