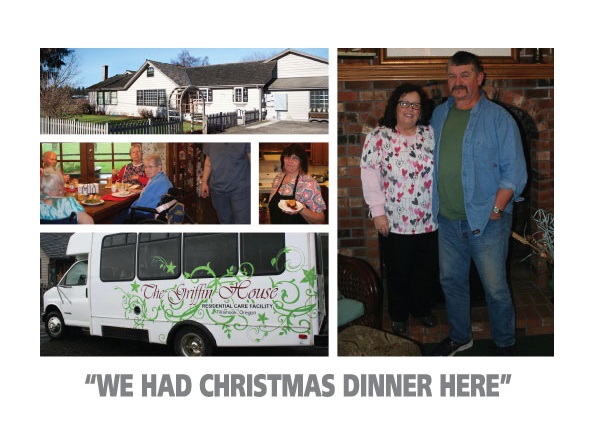 l admit it, I sniffed. But when I walked into the Griffin House in Tillamook, it didn't smell like a nursing home, nor did it look like one. At first glance you'd call it a very nice, large, family home.
Now in its third year of operations, the Griffin House Residential Care Facility currently has a waiting list. Watch the happy residents interacting with the staff and you can see why. But to understand the Griffin House, you need to first understand its owners, Ron and Sharon Griffin. And that's quite a story in itself.
Sharon was raised just up the road in Bay City. When her family moved to Central Washington, she met Ron in high school. In 1972 Sharon and Ron followed their hearts and moved to Tillamook. She worked in healthcare. He worked at a mill and in the woods falling timber for eight years.
After rupturing two discs in his back, Ron was retrained through Portland Community College to build airplane parts. That led to a job with Kenmore Air Harbor in Washington. After two years, the couple missed Tillamook so much that they decided to move back. Kenmore asked Ron if he would be willing to continue building airplane parts at his home. He was, and 28 years later he's still doing it.
In 1994, the Griffins purchased Hush Salon & Spa in Tillamook, a business that they still own and currently employs seven. Sharon continued to work in healthcare and eventually served as a professional fiduciary, representing and advocating for seniors.
Things went downhill in 2004 when Ron was diagnosed with a brain tumor. As the situation continued to deteriorate, Sharon saw a television news program showing state-of-the-art brain tumor surgery at Cedars Sinai Medical Center in Los Angeles. Ron was initially turned down for the surgery, but Sharon persisted. After dozens of calls, he was finally accepted and the surgery saved his life. How did Sharon do it? By promising to bring the hospital's phone receptionist a block of Tillamook cheese.
Amazingly, Sharon is also a brain tumor survivor. In both 1979 and 1987, she underwent successful surgeries in Portland to remove her brain tumors.
As a professional fiduciary, Sharon often had to find residential care centers for her clients. In some cases, facilities were not available locally that she felt comfortable recommending. Ron and Sharon discussed the situation for several years, and then decided to open a care facility of their own.
The Griffin House provides short term, intermediate term, and long term care for residents requiring assistance with daily living. The staff of 18 includes an RN, LPN and a chef serving restaurant quality meals. Most of the residents enjoy frequent "field trips" as they travel in the Griffin House van to shopping and activities.
Developing a 6000 square foot, 13-bed residential care facility is an expensive investment, and after a couple of years of operations Ron and Sharon realized that they would need long term financing. Thinking that a community bank would be their best option, they contacted Rose Wharton at Oregon Coast Bank.
"They couldn't have been more helpful," explains Sharon. "Fred, Oregon Coast Bank's president, actually visited us, sat down on the couch, listened, and said that they'd make the loan," remembers Ron. "Could you imagine the president of a chain bank ever doing that?"
"Our goal was to provide a family feel and the warmth of home while still delivering high quality care," explains Ron. "But it's the residents who have changed us." "I actually look forward to coming to work each morning," says Sharon. "Our residents are good people and it's an absolute blessing to help them." "We had Christmas dinner here," adds Ron. "It does feel like family."
More Stories
Read the story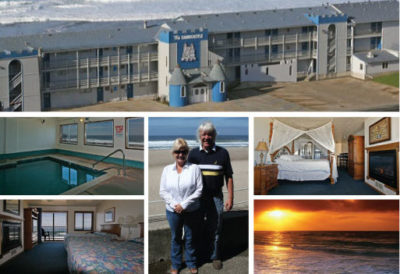 Lincoln City
Sandcastle Beachfront Motel
Back in the early 80s, Gary and Alberta Ellingson were raising their family and managing apartments in the Portland area….
Read the story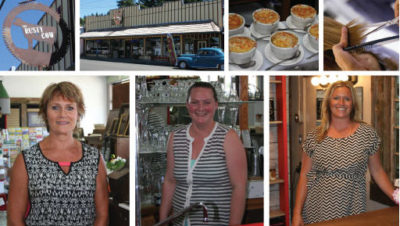 Pacific City
The Rusty Cow
For close to a hundred years, the local pharmacy was the hub of downtown Cloverdale. Sadly, in 2013 the historic…
Back to All Stories