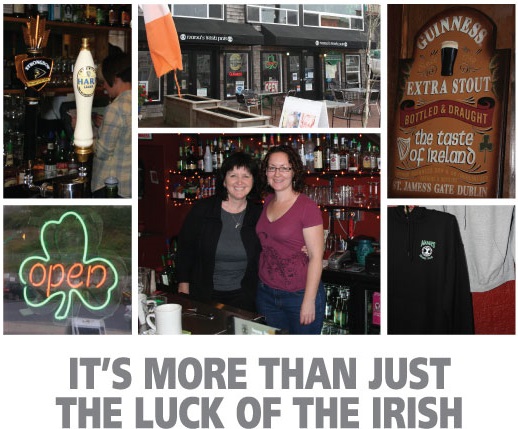 The experts call it a slow economy, yet Nana's Irish Pub in the historic Nye Beach district of Newport has continued to grow at double digit rates. It's not a matter of luck, one visit and you'll soon understand the pub's tremendous popularity.
Owned and operated by Philomena O'Brien and her daughter Tara Coughlan, Nana's is as Irish as a pub can be. Philomena spent the first seven years of her life in Ireland and later returned for 10 years as an adult. After operating a successful restaurant in Virginia's Shenandoah Valley for more than 10 years, Philomena moved to Portland to follow her three children, all who had relocated to Oregon and were working in the restaurant business. While visiting the Oregon coast for the first time, she examined an available restaurant space in Nye Beach and quickly fell in love with it. In September 2007 Philomena and Tara began remodeling, and by January 2008 they had opened the doors to their 960 square foot authentic Irish pub. An immediate hit with locals and visitors alike, Nana's soon purchased the business next door and expanded into their current 2,300 square foot space.
Philomena and Tara are quick to deflect the praise to their 14-person staff, but the overwhelming popularity of Nana's Irish Pub can also be attributed to the food. Nana's traditional Irish breakfast featuring imported sausages, rashers (lean slices of bacon), black & white pudding, eggs, steak cut fries, baked beans, grilled mushrooms and tomato is available all day. Four traditional Irish pies are customer favorites, including Bridget's Chicken Pot Pie, which was named for Bridget Clancy (Philomena's mother/Tara's grandmother). In fact the pub's name, Nana, an Irish expression for grandmother, also honors Bridget Clancy.
The pub cooks hundreds of pounds of tender corned beef each week, much of which is used for the Bunratty Reuben, Nana's most popular sandwich. Kilkee Fish 'n Chips, named for the Irish seaside town where Philomena's parents met, often features fish fresh from Newport's bayfront, deep fried in the restaurant's homemade beer batter. The Smoked Ahi Spread appetizer uses line caught tuna from Island Wild Seafood.
Of course, any discussion of Nana's Irish Pub eventually leads to the beers, which are all served in generous 20-ounce Imperial pints. Guinness Stout on tap remains the best seller, and locals proudly recommend the Rogue Brutal Bitter. Available by the bottle are an extensive selection of European imports as well as Northwest craft beers.
These days it's hard to walk around Newport without seeing someone in Nana's ubiquitous sweatshirts, tee shirts and hats, all featuring the Celtic tree of life and the pub's motto, "Cead mile failte", which in Gaelic means one hundred thousand welcomes.
Philomena calls Newport "the best place I've ever lived, even better than Ireland". She also talks enthusiastically about her bank. "Local fishermen, neighboring businesses and many of my customers kept telling me I should be banking with Oregon Coast Bank, so I decided to give them a try. They've been great to work with and if we ever need to expand or remodel, I know the bank will stand behind us."
It's unique family businesses like Nana's Irish Pub that make Newport so popular with visitors and such a great place to call home. Philomena and Tara have been a tremendous addition to our community and we're honored to be their bankers.
More Stories
Read the story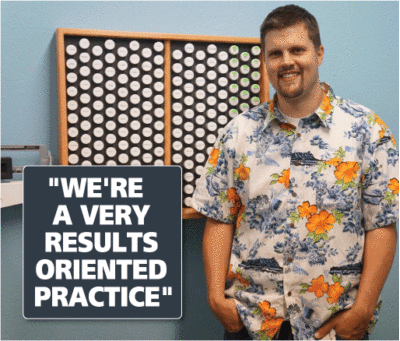 Lincoln City
Newport
Adams Chiropractic
His dad was a contractor with back pain so severe that he sometimes had to crawl across the floor. Staying…
Read the story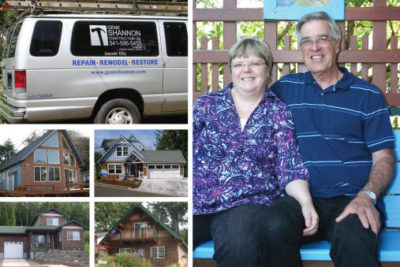 Lincoln City
Gene Shannon Construction
Gene Shannon's first building project was a tree fort in his family's backyard. Fascinated by the process, he soon built…
Back to All Stories