Since his dad was the head of the art department at Cal State Hayward, it's easy to understand why Reino Randall was always building something as a child. As he grew up in the East Bay area he became fascinated by the fishing culture and liked to hang out by the docks.
Eventually a local fisherman asked Reino to build a deck box. Pleased with the result, the fisherman called a friend in the boatbuilding business and said "put this kid to work". Decades later Reino still loves his craft.
Reino's services are in demand from Santa Cruz to Alaska, but it's Newport that he calls home. How he got here is another story. While working together on a project in Samoa, the late Barry Fisher, one of Newport's most revered fishermen, took note of Reino's talents. Barry, who could be blunt but extremely convincing, simply told Reino: "you need to come to Newport". Eventually he agreed. Fifteen years later Reino realizes what a great choice he made.
Since everything must be custom fit and withstand the severity of the ocean, boat building is a craft that takes many years to master. Notice the perfect curves of the rebuilt oak gunnel and rail next to Reino's arm in the picture above. From constructing an entire wheelhouse to replacing the planks on a hull, Reino does it all. Creativity is a must. Working around a boat's plumbing, hydraulics and electrical systems means Reino's designs must often change on the fly.
His woodwork on fishing vessels is considered yacht grade. For staterooms and bunks, Reino often chooses sapele, a semi-hardwood of African origin known for its beauty and stability in marine conditions. "I've had vessel owners tell me to build things so nice that their crew would rather just stay onboard when the boat is in port," explains Reino.
Reino's galley designs are somewhat of a hybrid between a luxury home and a commercial kitchen. "When a captain's wife complains that this is nicer than our house, I know I've done a good job on their boat," he says with a smile.
Ask him if he still likes his job and Reino will say "I can hardly wait for Monday to come around." How long does he expect to continue as a boat builder? "I'm not planning to retire until they put me in a wet-lock box and dump me over the side."
The boat builders who work the docks in Newport and Toledo are a close bunch. All are highly skilled independents, who sometimes compete for projects, but often work together as a team. "For the most part, we've stayed pretty busy over the last several years," says Reino. That may be an understatement; he's typically booked two years in advance.
Reino understands that a healthy local fishing industry means continual work for Oregon boat builders. "All the vessel owners I work for seem to get their financing from the same place – without Oregon Coast Bank I don't know where we'd be." In fact Reino believes so much in his local bank, that he's also a stockholder.
What does Reino do in his spare time? The same thing he did as a child, he builds something, which is another reason he appreciates his bank. "I can spot a house I'd like to remodel, call Oregon Coast Bank, and close the deal within a week," he says. "Where else can you do that?"
More Stories
Read the story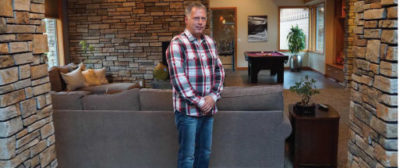 Pacific City
Don Sheeley
Don Sheeley grew up in Banks; his wife Debbie Boone is from Beavercreek. Hard work got them to the point…
Read the story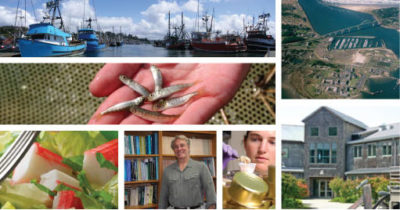 Newport
Coastal Oregon Marine Experiment Station
Few people realize that the largest marine experiment station in the nation is right here on the Oregon coast. Part…
Back to All Stories