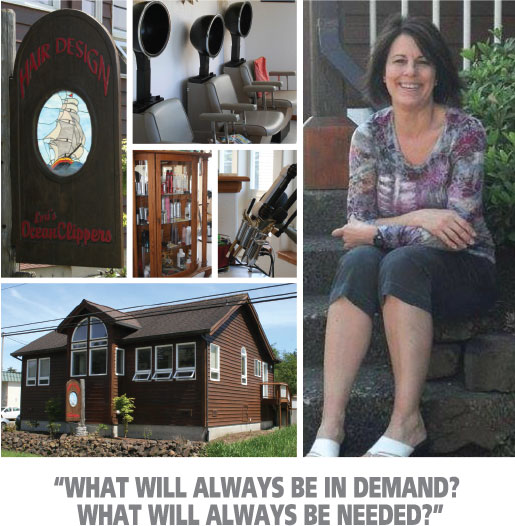 While a senior at Nestucca High School, Lori Whiteman asked herself some serious career questions.  "What will always be in demand?  What will always be needed?"  She figured cutting hair would be a good bet and enrolled in cosmetology school in Salem.
After graduation, she worked at a local Pacific City salon for six years.  She then moved to California for a short time.  While Lori was away, the salon's owner, Bonnie Sliger, kept hinting to Lori's mom that her daughter should come home and buy the business.  Which is exactly what she did, on April Fools' Day in 1989.  That was the auspicious beginning of Lori's Ocean Clippers.
By 1995 the popular salon had outgrown its space, so a new building was built on North Brooten Road to house the business.  These days, Lori's Ocean Clippers employs five stylists and offers haircuts, coloring, beauty products, nail care, tanning, even facials.  Some of the stylists have worked with Lori for more than 20 years.
Over the years, Lori's Ocean Clippers has built up quite a loyal clientele.  Some customers have their hair done as often as once a week.  Regulars come from as far as Portland, and it's not unusual for clients who have moved away to travel back to Pacific City when they need hair care.  Lori and her stylists are also loyal, even making house calls for customers who can no longer visit the salon.
What makes a good hairdresser?  Lori is convinced that it's a stylist's ability to listen and truly understand what a client wants.  There is of course a social aspect of working in a salon.  "You're kind of like a bartender," laughs Lori.  "You get to know everything about everybody."  She also admits that she had a learning curve when she first got in the business.  "I'm a country girl, so I'm naturally quiet.  I had to learn to be a talkative hairdresser."
Of course when you ask her about her hobbies, it's apparent that she still is a country girl at heart.  Lori and her husband Leonard both love to hunt and fish.  The couple built their own dory two years ago and often fish until as late as 10 pm.  In fact, they're so content working on their 41 acre property in Beaver that they no longer have a TV.
Lori has had her business and personal accounts at Oregon Coast Bank for many years.  Even though she takes advantage of our online banking, she always seems to manage at least weekly visits to our Pacific City office to say hello.  We certainly enjoy seeing her, not only at the bank, but when we get haircuts ourselves in her salon.  Somebody has to tell her what's on TV these days.
More Stories
Read the story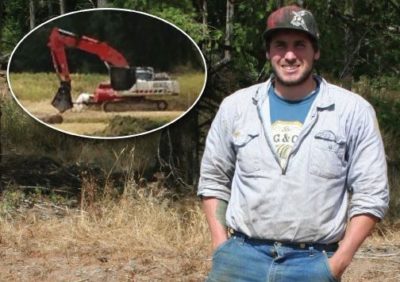 Newport
Chris Dials Contracting
Children are rarely sure of what they want to do when they grow up, but Chris Dials of Tillamook always…
Read the story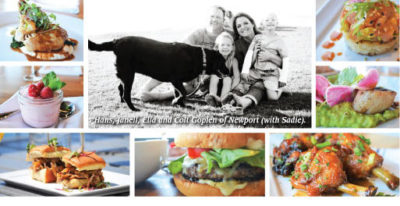 Newport
Clearwater Restaurant
Janell Goplen's memories of growing up in Newport were so fond that she included "eventually moving home" as a condition…
Back to All Stories