Roadhouse 18 Bar and Grill
On nice days the deck tables perched over the Salmon River always fill up fast. But between the laughter, music on the juke box, and sports on the TVs, it's obvious that the seats inside are also appealing. The crowd is predominantly locals – loyal to their community and loyal to the restaurant some call their second home. Roadhouse 18 Bar and Grill is just that kind of place.
There's been a restaurant on Highway 18 in Rose Lodge a few miles outside Lincoln City for many years. The Salmon River location is spectacular. But until about nine years ago the restaurant struggled. That was when Antonio Hernandez Cordoba and his brother-in-law purchased the business. Roadhouse 18 Bar and Grill serves a wide variety of burgers, sandwiches, salads, pizza, steak and seafood as well as traditional Mexican fare. When word got out that the food was good, the locals returned. Often.
Now the restaurant's sole owner, Antonio works from open till close (usually 1 PM – 2 AM), six days a week. The staff numbers five, including his wife Alicia, who bartends part time; his sister Consuelo, who primarily works special events; his son Anthony, who cooks; and his son Saul, who washes dishes and is learning the kitchen.
Greeting almost every customer by name, Antonio seems to be everywhere, working the bar, tables and the kitchen. He credits the restaurant's jovial atmosphere to its customers, saying "we have such great people around here". Locals, from as far as Lincoln City, often celebrate birthdays and anniversaries at Roadhouse 18 Bar and Grill. The special events sometime include karaoke or DJs. The restaurant even does offsite catering.
It's been, however, quite a journey. Raised about 2600 miles away, in Santiago de Querétaro, Mexico, Antonio worked in the fields of North Carolina for several years before traveling to Oregon. Clearly, he loves the area that he came to more than twenty years ago and now proudly calls home.
Otis is where they chose to raise their six children and where Antonio and Alicia own a home. Through hard work they've earned enough to buy three additional houses that they rent "to people we know". They plan on investing in more rentals in the future, perhaps with their children, who have also demonstrated a strong work ethic.
It was his accountant who first recommended Oregon Coast Bank. Meeting our Lincoln City manager, Antonio was impressed, especially with the bank's commitment to local businesses. He envisions future restaurant remodeling and further investment properties, knowing that his bank continually invests in the community also.
Antonio continues to plan for his family's future, realizing and accepting the work required. His enthusiasm remains contagious. "We started from the bottom", Antonio says, "but we'd gladly do it all over again. We love the friendships we've built. Being able to be part of this community is just amazing."
More Stories
Read the story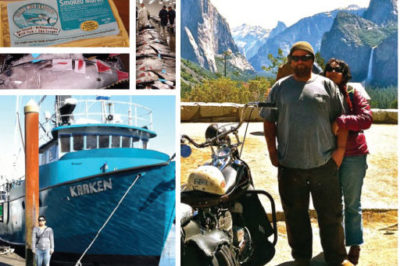 Newport
Island Wild Seafoods
Born and raised in Newport, Clint Funderburg first began working on fishing charters at the age of 14.  By the…
Read the story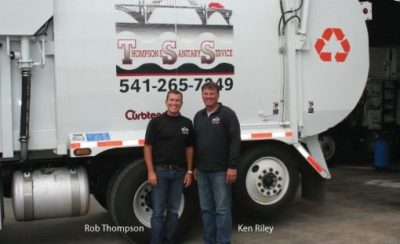 Newport
Thompson's Sanitary Service
Back in 1963, Kenny and Agnes Thompson started Thompson's Sanitary Service with three employees and two dump trucks. Their Newport…
Back to All Stories