Spruceridge Homes & Design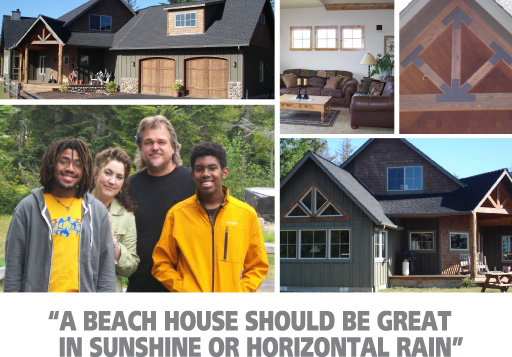 Michael Schlosser learned about hard work at an early age. His parents and three siblings were migrant workers, traversing the country to harvest strawberries, oranges, apples, and anything else that could help support them. It wasn't until Michael was 12 that the family was able to put down roots in Hillsboro.
After graduating from Hillsboro High School, Michael attended a year of college and hoped to become a youth pastor. But his proficiency in working with his hands was evident and soon he was employed at a sheet metal shop. During the 1990's he moved to Central Oregon and owned an HVAC company for ten years.
While constructing a home for his own family, Michael realized how much he enjoyed the creativity of the building process. As a result, he and his wife, Ann, opened Spruceridge Homes and Design and began actively building and remodeling in Central Oregon.
Besides drawing up home plans and blueprints, Michael knows how to build foundations, frame, sheetrock, insulate, do masonry, trim work, electrical and plumbing. Ann is a designer, whose insights help make their original home designs practical and beautiful to live in.
The company built its first beachfront home in 2000. By 2006 Michael and Ann had fallen in love with the Waldport area and moved their family into a beach home of their own design. Their adopted sons, Grayson and Gordon, were home schooled before moving on to New Hope Christian College in Eugene. Both boys have been actively involved with the family business, working side by side with their father. Apparently Michael and Ann have too much love and energy to become "empty nesters"; they are currently adopting two girls, ages four and seven.
Building in a marine atmosphere provides a unique set of challenges. "A beach house should be great in sunshine or horizontal rain," explains Michael. Typically he'll use four times the normal amount of caulking. Generous amounts of stainless steel and flashing are also required.
Michael prides himself on building homes that fit the lay of the land, maximizing natural light, privacy and views. "These days we try and build smaller, eliminating hallways and having dual uses for entryways," remarks Michael. "That allows us to include high-end features like built-ins for books and collectibles."
With very few new home starts, the economic slowdown of the past several years was hard on the construction trade. Yet Michael never stopped working. "You paint a house, build a deck, work on a remodel, and keep providing the type of attention and creative ideas that we would give to a new home," he explains. But things are definitely looking up. Spruceridge Homes and Design has built four new houses in the last two years, with two more in the preliminary stages.
Although the company currently employs just members of the Schlosser family, the increased building activity has meant that Michael is able to sub out things like plumbing, electrical, insulation and drywall to other area firms, which means more local construction jobs.
Having a good banking relationship is essential for home builders. Oregon Coast Bank has provided construction loans and permanent mortgages for several of Michael's recent projects. "Great to work with" is how he describes Linda Eriksen, manager of Oregon Coast Bank's Waldport office.
Ask Michael what's most important to him as a builder, and he'll tell you it's being able to still shake hands with his customers years later. You can't help but admire his value system, which may be why he's successfully built homes for 24 years.
More Stories
Read the story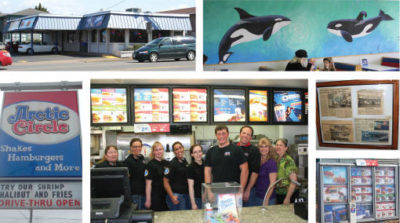 Newport
Arctic Circle
David and Ellen Turner met while attending Newport High School and soon became high school sweethearts. They also worked part-time…
Read the story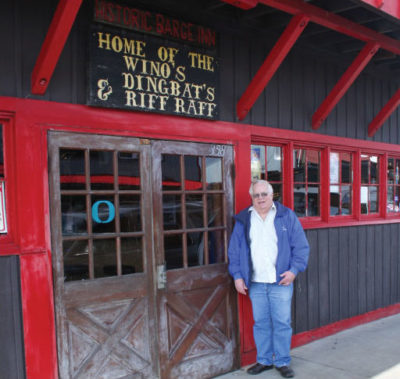 Newport
Barge Inn
The worn sign above the door puts it all in perspective – you'll need a sense of humor to fit…
Back to All Stories