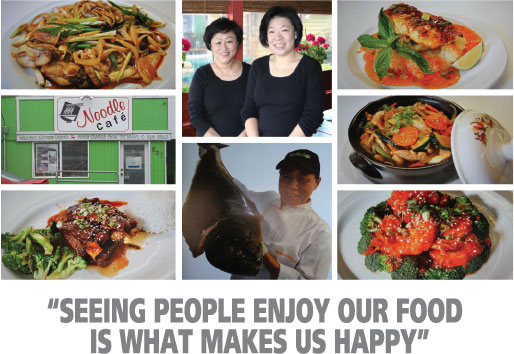 Lisa Cheng took a rather circuitous route before arriving in Newport.  When her older sister left their native Taiwan to attend the University of Chicago, Lisa's mother decided, "I can't leave her all alone in the big city".  The family promptly moved to Chicago for a brief period, until Lisa's father decided it was "a bad place to raise children".
Traveling through Rome, Georgia the family asked for directions from a stranger.  Language barriers made the conversation almost impossible.  So the stranger guided them several miles to their destination.  Struck by this act of kindness, Lisa's dad decided that Rome would become their new home.
The Cheng family soon opened the first of several successful Asian-influenced restaurants in the Rome-Atlanta area.  While she was in high school, Lisa began bussing tables and cleaning dishes in the restaurants.   When she had gained the necessary experience, she advanced to waiting tables.  Lisa continued working at her dad's restaurants while she raised a family of her own.
During a weeklong vacation to Newport, she fell in love with the area, extended her stay another week, and began looking for locations for a restaurant.  She found the perfect space right on Newport's historic bay front and The Noodle Café opened for business in 2009.
Operated by Lisa, her brother, Chef Hann Cheng, and Hann's wife, Amy, The Noodle Café's Asian fusion cuisine has become immensely popular with customers and restaurant reviewers.  Lisa's mom taught her how to knead dough and pull it to make sumptuous noodles in the traditional Northern Chinese style.  Each day she also makes from scratch the larger Udon (Japanese style) noodles, which are sought after for their chewy texture.
The Noodle Café's menu is a fusion of healthy Chinese, Japanese, Korean, Thai and Vietnamese dishes, often featuring fresh, local seafood.  Amy, who is of Korean heritage, added her family's traditional recipes such as Bulgogi, Seafood Pancakes and Kim Chi.  "Jung Bong" is a spicy seafood broth that was praised in an article in The Oregonian's Mix Magazine and has drawn a steady stream of foodies from the Portland area ever since.  The popular Thai and Vietnamese offerings, such as Thai Curry Noodle and Pho Noodle Soup, are from recipes of Lisa's Thai and Vietnamese friends.  The House Special Wok, tossed Udon noodles with large shrimp, scallops and kalamari, is a local favorite as is fresh Yaquina Bay Oysters tossed with scallions and onions.
The Noodle Café is open six days a week for lunch and dinner.  Lisa, Hann and Amy work the entire shifts, but as Lisa says, "coming from a restaurant family, that's normal.  Seeing people enjoy our food is what makes us happy."  Often on her day off, Lisa will drive three hours to Portland to purchase spices not available locally.  The Cheng family does however close the restaurant and take off several weeks each year for Chinese New Year.
The Noodle Café came to Oregon Coast Bank for their merchant credit card processing account and are very pleased with the service and low processing costs.  "They are very helpful, if I call with a problem while the restaurant is busy, they'll even call me back later to make sure I got it right," explains Lisa.
Lisa, Hann and Amy love living in Newport and we're glad they chose to call it home.  If you haven't yet tried it, The Noodle Café's acclaimed Asian fusion cuisine is certainly worth a visit.  And if you'd like someone to talk to, chances are pretty good that there will be an Oregon Coast Bank staff member at the table next to you.
More Stories
Read the story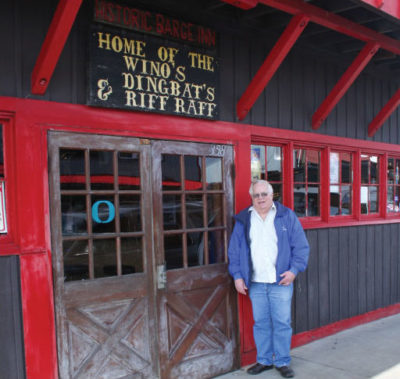 Newport
Barge Inn
The worn sign above the door puts it all in perspective – you'll need a sense of humor to fit…
Read the story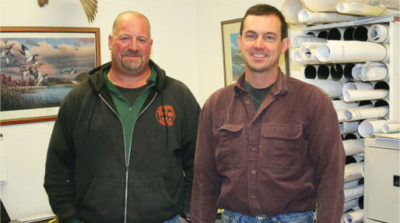 Newport
Quality Concrete
After graduating from Newport High School, Tim Braxling headed off to Oregon State University to become an engineer. By the…
Back to All Stories