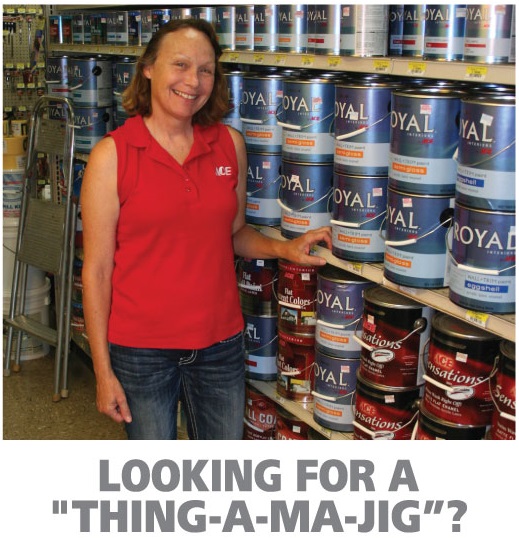 When folks move to Toledo, chances are one of the first businesses they'll walk into is the local Ace Hardware store. "Usually they'll ask to have keys cut," explains Terri Strom, the store's owner. "And that gives us a chance to get to know them. If they're interested in meeting people, I'll try to get them involved in a local committee."
Although she seems to know virtually everyone in town, Terri still finds the time to serve on a few committees herself. For a fulltime businesswoman who has raised two children and is currently raising a grandchild, the list of her community involvement is astounding. Terri serves as president of the Toledo Planning Commission and chairperson of the board of directors of the Toledo Main Street Committee. She's also a board member of the Toledo Chamber of Commerce, for which she recently chaired the Toledo Pancake Breakfast and is currently chairing the Scarecrow Festival. Among her other activities, she's a member of both the Toledo Parks and Recreation Committee and the Toledo Advocacy Committee… and that's just a partial list.
Terri was born and raised in Toledo and her dad, Larry Hart, served as city manager from 1968 to 1978. Larry then purchased Kenyon's Hardware, the local Coast to Coast store. By that point, Terri and her husband Stu were living in Springfield while Terri attended Lane Community College. Larry offered Stu a job at the store and when they moved back to town Terri began working for the City of Toledo, a job she held until the birth of her first child, Aaron, in 1980.
After their second child, Ashley, was born in 1982, Terri became more and more involved at the store and over the years gradually took over its management from her dad. Stu went to work at the mill in 1986 and has been a Georgia Pacific employee ever since.
Both of the Strom children grew up in Toledo Ace Hardware. "They had a Little Tykes pedal car that they would drive all over the store," remembers Terri. "Aaron would actually try and help the customers." These days, Terri's nine year old granddaughter, Mikayla, is also being "raised in the store".
In this era of impersonal big box home centers, it's refreshing to visit a genuine community hardware store. Customers come to Toledo Ace Hardware not only to find what they need, but to ask for do-it-yourself tips. If you're looking for a "thing-a-ma-jig", and that's the only way you can describe it, Terri's staff will show you exactly what you need. If you're tackling your first plumbing or electrical repair, someone in Terri's five person staff will take the time to explain how to do the job correctly.
"We still keep nuts and bolts in bins so you don't have to buy a bigger package than you need," points out Terri. "Even if you want just one foot of pipe, we'll cut it for you. Our customers really seem to appreciate the extra service." Of course, hardware is just some of what Ace offers. Terri's store also has complete departments for plumbing, electrical, paint, lawn and garden, housewares and lumber.
Last year when we opened our new Oregon Coast Bank office in Toledo, one of the first people who walked in was Terri. Since our entire Toledo staff is from the area, no introductions were necessary. After small talk and a few laughs, she promptly opened three accounts.
Of course since many of us at the bank are also do-it-yourselfers on the weekends, we get the chance to visit Terri at her store rather frequently, which is always enjoyable. Toledo is truly a great town to call home, and it's people like Terri that make it that way.
More Stories
Read the story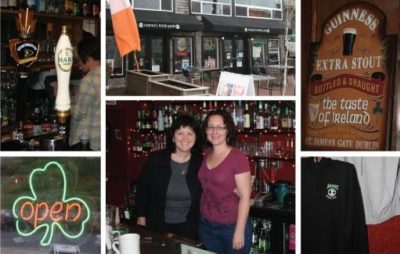 Newport
Nanas Irish Pub
The experts call it a slow economy, yet Nana's Irish Pub in the historic Nye Beach district of Newport has…
Read the story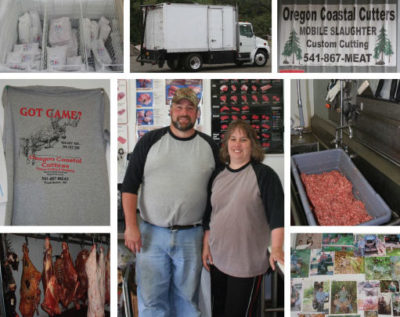 Newport
Oregon Coastal Cutters
Growing up in his family's grocery store, Eric Clark learned the business at an early age. He started by cleaning…
Back to All Stories