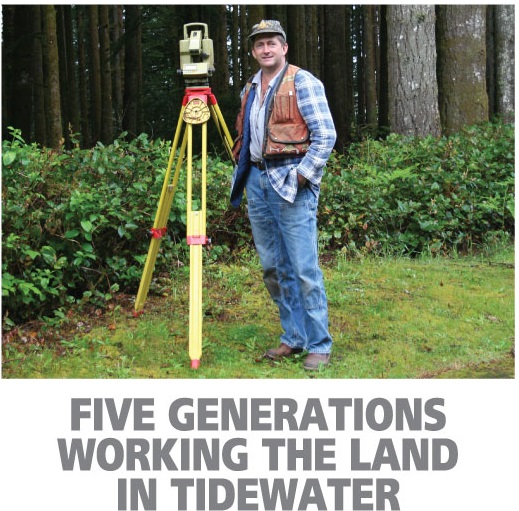 Aside from his years studying forest engineering at Oregon State University, Gary Nyhus has lived his entire life in Tidewater. His great grandfather began farming in Tidewater in 1910. Both his grandfather and father were loggers. As a licensed professional surveyor, Gary is the fourth generation of his family to earn a living from the land, and he won't be the last. His sons Steven, a forest engineering major at Oregon State University, and Eric, who starts at OSU this fall, already spend their summers working for Nyhus Surveying.
With a background in logging, Nyhus Surveying has particular expertise in marking boundaries of large timber tracts for forest product firms, including industry leaders like Plum Creek, Hancock and Forest Capital. But the company has diversified, providing boundary, topographical and mapping services for realtors, developers, attorneys and private property owners.
Active in the community, Gary has been a volunteer basketball coach and currently serves as President of the Tidewater Cemetery Association. Most of his spare time is spent working his family's 500 acre ranch and tree farm. Although his company employs additional crews, Gary himself is a hands-on surveyor who loves working outdoors, particularly in the woods.
Gary is also an enthusiastic supporter of his bank. "Because Oregon Coast Bank is locally owned, I can talk face-to-face with decision makers," explains Gary. He uses the bank for all of his family's personal and business accounts. "Our Oregon Coast Bank line of credit allows us to stay current with expenses while we're working on large jobs that we won't receive payment for until a later date… that's important for a small business."
When the real estate and timber industries recover, Gary expects that his company will expand. Of course that means he'll need additional equipment, but he's confidant that Oregon Coast Bank will provide the financing.
All of us Oregon Coast Bank understand that it's entrepreneurs like Gary who fuel our coastal economy. We appreciate his loyalty and hope to be his family's bankers for generations to come.
More Stories
Read the story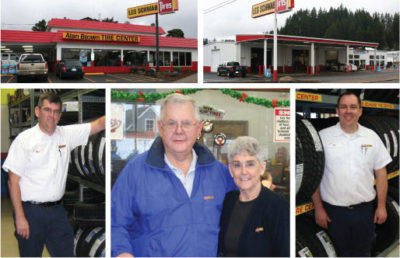 Newport
Alan Brown Tire
Back in 1972, Alan and June Brown were raising four children on Alan's salary from the highway division, an amount…
Read the story
Lincoln City Sporting Goods
It's no secret. Business owners have had to make extraordinary adjustments to stay afloat during the pandemic. Government officials tell…
Back to All Stories