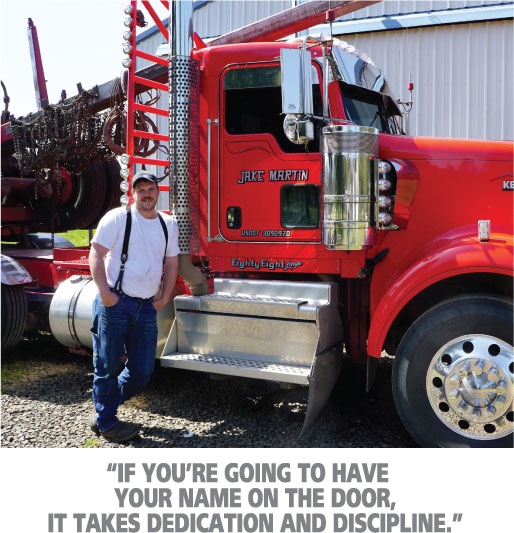 ---
Still just 29, Jake Martin is a throwback. Not just because he listens to Elvis and Johnny Cash as he drives his log truck 14 hours a day, but because Jake truly understands what it takes to succeed. "Owning a log truck can go very good for a guy or very poorly," he points out. "You're going to get out of that investment what you put into it."
Jake's family has lived in Tillamook for close to a century. Many of his relatives have been involved in the lumber industry, including his dad, Jim, who was a timber cutter for 30 years. The vintage McDonald hard hat that Jake wears on the job was a gift from his dad. So was the advice he gave him, which Jake has painted on the side of his truck: "Keep the nose to the grindstone."
After graduating from Tillamook High School, Jake worked as a millwright before getting his first driving job hauling rock for Braxling & Braxling. He moved up to driving a lowboy for 3+ years and then log trucks for others.
In 2017, at the tender age of 25, Jake decided to go out on his own, buying a 1999 Peterbilt with a 550 CAT engine. Two years later, he invested in his current rig, a 2020 Kenworth W900B with a 565 Cummins engine and 18-speed transmission which hauls his 2018 Whit-Log trailer.
His truck is "viper red", chromed to the max, and typically gleaming. "I wash it a lot and do my own maintenance," says Jake. The prior weekend, he'd rotated every single tire. "If you're going to have your name on the door, it takes dedication and discipline," he explains. "I work hard, show up on time, and always give 110%. I'd work seven days a week if I could."
Typically, Jake hits the road at 1 a.m. Primarily he hauls for Hopkes Logging, driving three to four loads each day to mills in Warrenton, Veneta, Willamina, Eugene, Longview or Randle, Washington. "I enjoy the logging environment and get to work around really good people," he comments.
Jake bought his Tillamook home from his grandparents. The property has enough room for a shop and garages, one of which houses car #17, which he drives in Tillamook's Pig 'n Ford races. In his spare time, Jake heads back to the woods, to hunt, trap and fish.
Currently a one-man operation, Jake Martin Trucking may someday expand. "If the times were right and drivers were available, I can see myself eventually diversifying," comments Jake. What he does know for sure is how he'll buy additional trucks. He purchased his first two rigs with financing from Oregon Coast Bank, which is exactly how he plans to invest in new equipment. "Oregon Coast Bank understands what it takes to get going," says Jake. "They're flexible, committed to the timber industry, and believed in me. That's how banking should be in a small town."
More Stories
Read the story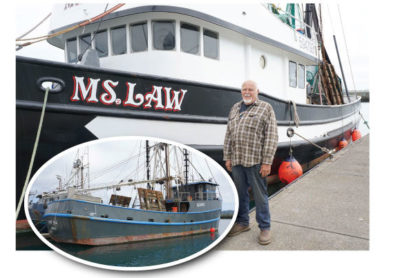 Newport
Gene Law
Gene Law bought his first fishing boat in Half Moon Bay, California during 1963.
Read the story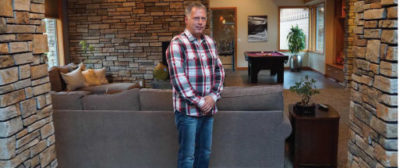 Pacific City
Don Sheeley
Don Sheeley grew up in Banks; his wife Debbie Boone is from Beavercreek. Hard work got them to the point…
Back to All Stories