Prudential Taylor and Taylor Realty Co.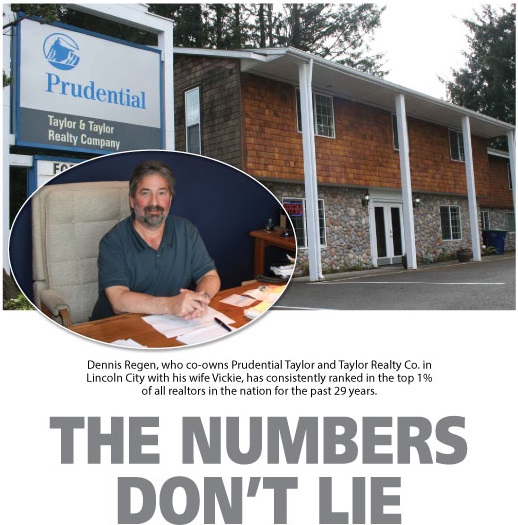 The list of his accomplishments over the past 29 years is astounding. He's consistently ranked in the top 1% of all realtors in the nation. In a slow year, he'll be involved in about 75 real estate transactions. In a busy year, that number exceeds 400.
Dennis Regen started his real estate career in 1981 at Lincoln City's Taylor and Taylor Realty. Twelve years later, he and his wife Vickie had purchased the company. Today they employ 12 brokers and Prudential Taylor and Taylor Realty Co. holds more than 20% of all real estate listings in Lincoln County.
What accounts for his success? Hard work and an absolute commitment to outstanding customer service. Whether you're buying or selling a starter home, a vacation cottage, or a multimillion dollar compound, Dennis is there for you with 100% effort, 100% of the time. His clients are given his cell phone number and know that he'll always answer, even in the middle of the night.
Dennis works closely with construction developers and other local businesses to bring jobs and economic vitality to the central coast. When a business owner is looking to sell, it's often Dennis who finds a buyer who will keep the business and jobs in the community.
Prudential Taylor and Taylor has for years supported many local charities. Dennis is very involved in the community and encourages all of his brokers to do the same. He's been a member of the North Lincoln Hospital Foundation's Board of Trustees since 1987.
Why does Dennis have his personal and business accounts at Oregon Coast Bank? "They consistently deliver the same high level of personal service that we provide for our own customers," explains Dennis. "I can call my bankers on their cell phones, even on weekends… you just don't get that kind of service at the chain banks."
When Dennis's customers need a real estate loan or construction financing, he routinely refers them to Oregon Coast Bank. We appreciate his loyalty, admire his work ethic, and we're proud to serve as his bankers.
More Stories
Read the story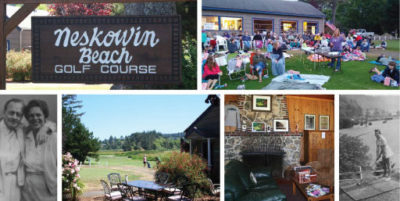 Pacific City
Neskowin Beach Golf Course
For 83 years generations of residents and visitors have learned to play golf on the historic 9-hole course in Neskowin…
Read the story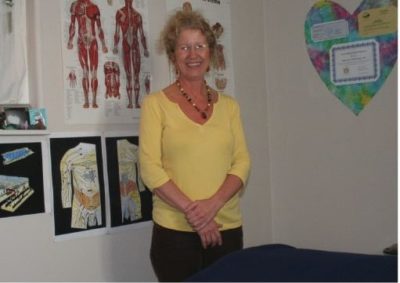 Waldport
Curtice-Hayden
She has such a positive attitude that just talking to Linda Curtice-Hayden makes you feel good. But you'll feel even…
Back to All Stories